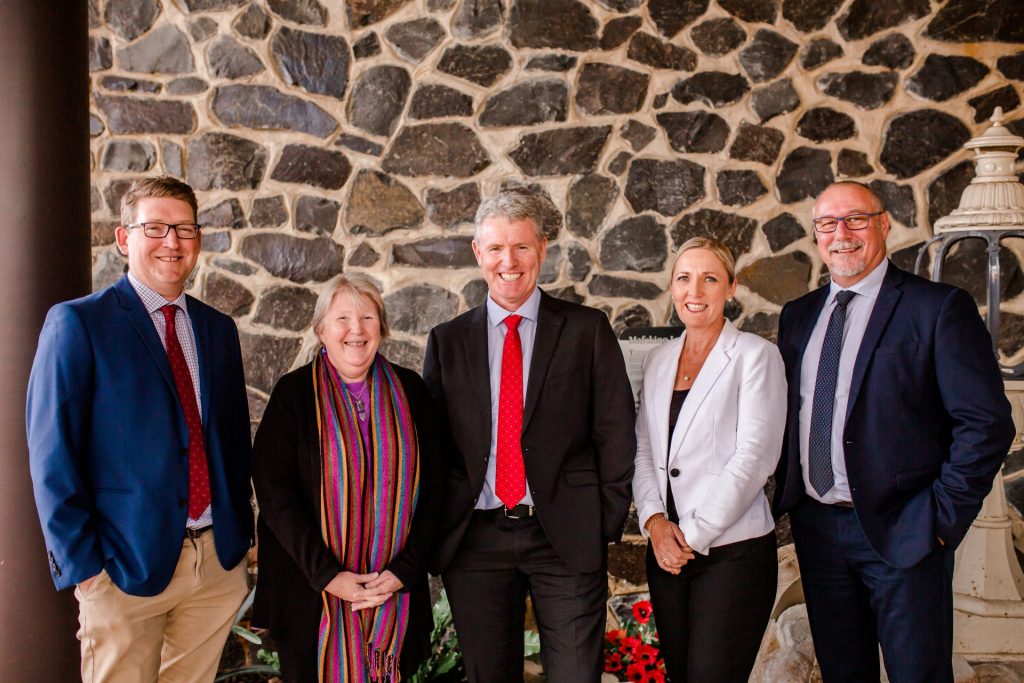 Richmond Valley Council Executive Team (from left): Director Projects & Business Development Ben Zeller, Chief of Staff Jenna Hazelwood, General Manager Vaughan Macdonald, Director Community Service Delivery Angela Jones, and Director of Organisational Services Ryan Gaiter.
A new structure to support future priorities
With an exciting agenda for the future, Richmond Valley Council undertook a restructure in March 2021 to strengthen its executive team and support the delivery of an expanding list of priorities.
These broad priorities include:
Balancing the need to maintain and renew existing infrastructure with the demand for new infrastructure;
Achieving long-term financial sustainability;
Drive strategic goals such as encouraging the development of new industries in the Richmond Valley and facilitating more housing opportunities; and
Responding to the challenge of an increasing natural disaster burden.
The strengthened RVC Executive Team is structured as follows: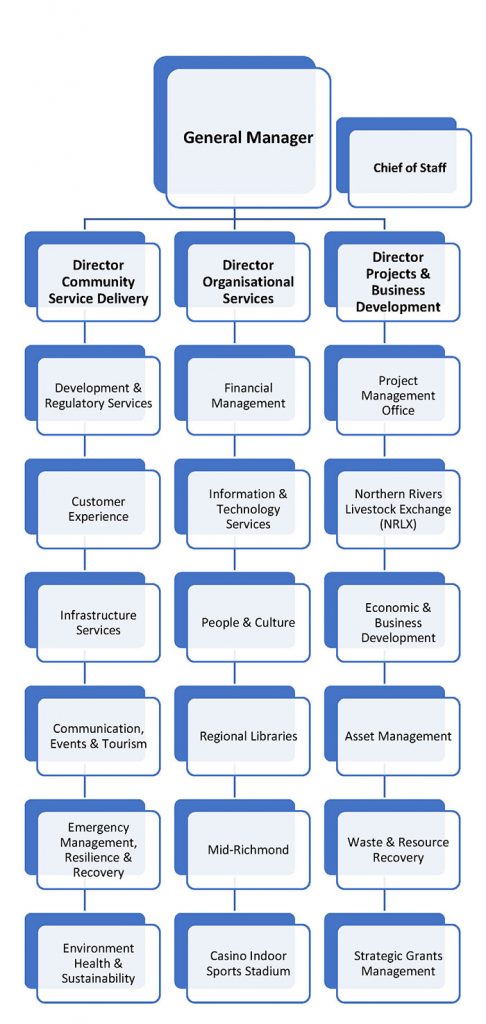 Roles and Responsibilities
General Manager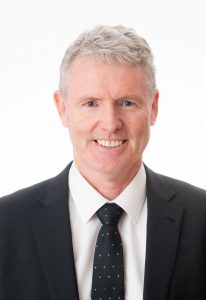 The General Manager is responsible for the "big picture" of Council priorities, which include strategic economic and social development, building external relationships, directing organisational resources to maximise the opportunities available to Council, as well as overseeing the executive team to ensure Richmond Valley Council is meeting high standards of service delivery.
Chief of Staff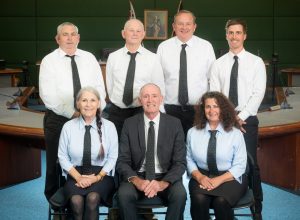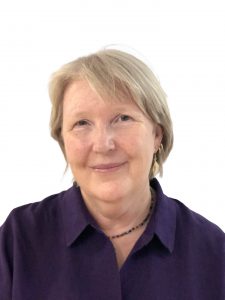 The General Manager is supported by the Chief of Staff, who provides strategic advice for the directorates and supports the Integrated Planning and Reporting framework.
The Leader Strategy is also responsible for:
Community growth planning
Strategic grants – framework and oversight
Risk management – framework and oversight
Supporting external relationships
Director Community Service Delivery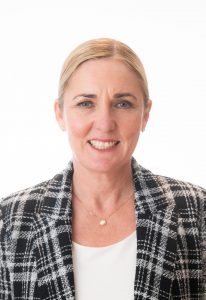 Core Council services such as planning, infrastructure, and environmental health are overseen by the Director for Community Service Delivery, responsible for:
Development and regulatory services;
Customer experience;
Infrastructure services;
Communications and engagement, events and tourism;
Emergency management, resilience and recovery; and
Environmental health and sustainability.
Director Organisational Services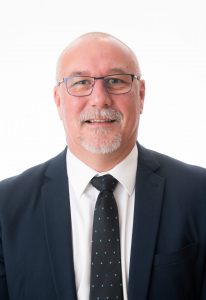 Organisational Services, which include Council's regional libraries, information technology, and human resources, are managed by the Director of Organisational Services, whose responsibilities include:
Financial management
IT services
People & Culture
Governance
Regional libraries
Mid Richmond
Casino Indoor Sports Stadium
Director Projects & Business Development
The Director Projects & Business Development oversees the delivery of Council's major new infrastructure projects, business units such as the Northern Rivers Livestock Exchange (NRLX), as well as waste management, asset planning, and economic development:
Project Management Office
NRLX
Economic and property development
Strategic asset planning
Waste & resource recovery
Quarry enterprises