Health & Wellbeing Program
Richmond Valley has a holistic approach to health and safety. In addition to People & Culture's focus on people safety, our Health & Wellbeing Program offers opportunities to get fit, gain resilience and connect with each other. Our Fitness Passport enables you to gain entry into a massive amount of gyms, pools and health centres throughout the state of NSW. Our weekly yoga class is open to all staff and we have heaps of initiatives carried out throughout the year including our Health & Wellbeing day. Other initiatives include: Mental Health First Aid and health monitoring e.g. lung bus, skin checks, hearing checks – to name a few.
---
Leave
We offer three weeks personal (sick, carer's, emergency services leave) leave a year. Richmond Valley also facilitates cultural leave, volunteer leave, paid parental leave, domestic and family violence and compassionate leave to name a few.
---
Extra support
We offer a variety of psychologists through our Employee Assistance Program to assist you and your family through challenging times.
---
Rostered day off
Our office staff have a 19-day month, in addition to flexible working hours. Field staff have a nine-day fortnight in most circumstances.
---
Personal and Professional Development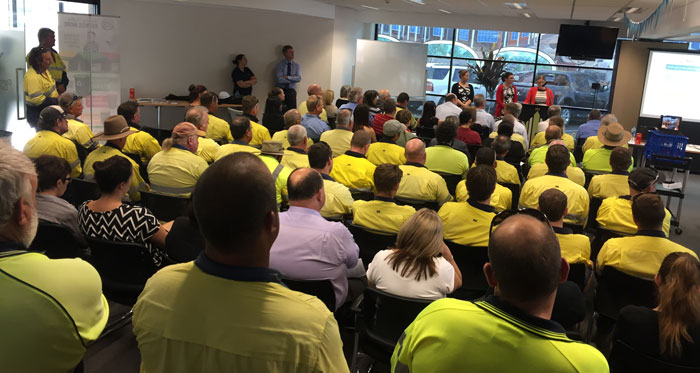 We are keen to develop our staff, especially those that show a passion for personal and professional development. There are a variety of differing individual and group development options available at Richmond Valley. Development may include obtaining or refreshing tickets, staying compliant, learning about industry changes, attending conferences, gaining a Cert IV, leadership training, resilience and emotional intelligence training and/or digital literacy training etc.
---
Closing the Gender Gap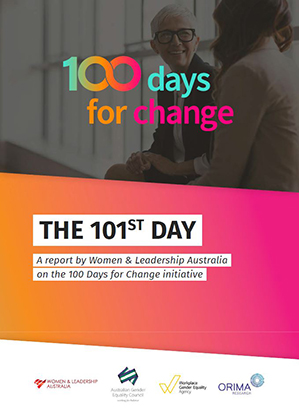 Richmond Valley Council was extremely proud to be a featured in the 2018 Women & Leadership Australia annual report. Council was recognised amongst large international businesses in successfully closing the gender gap in the workplace and supporting women. Click on the PDF below to read the interview with Caroline Redwood: Manager People & Culture.
Featured initiatives include:
• Implementation of the Domestic and Family Violence Policy
• Focused workshop on Women in the Workplace
• Try-a-trade initiative, where local young women has the opportunity to learn about traditional male roles.