There's a wide range of programs and events for adults and children held regularly at our libraries. You can view our current eNewsletter and connect with us on social media to keep up-to-date with what's happening in our libraries. If you would like to receive our eNewsletter straight to your inbox, you can sign up here. For more information about any of our programs or events please contact your local library branch. If you've attended one of our events or programs and would like to provide us with feedback, you can do that here.
---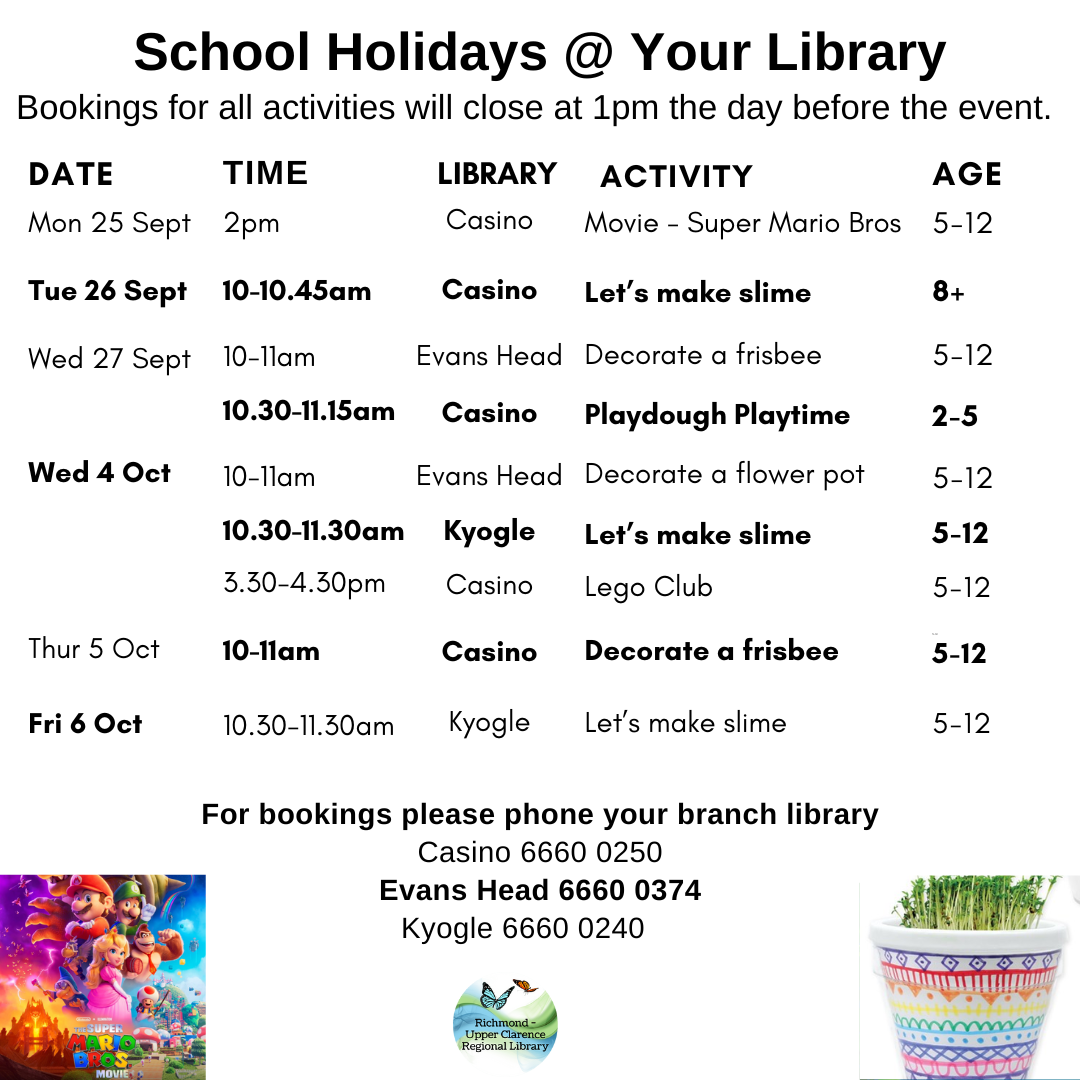 ---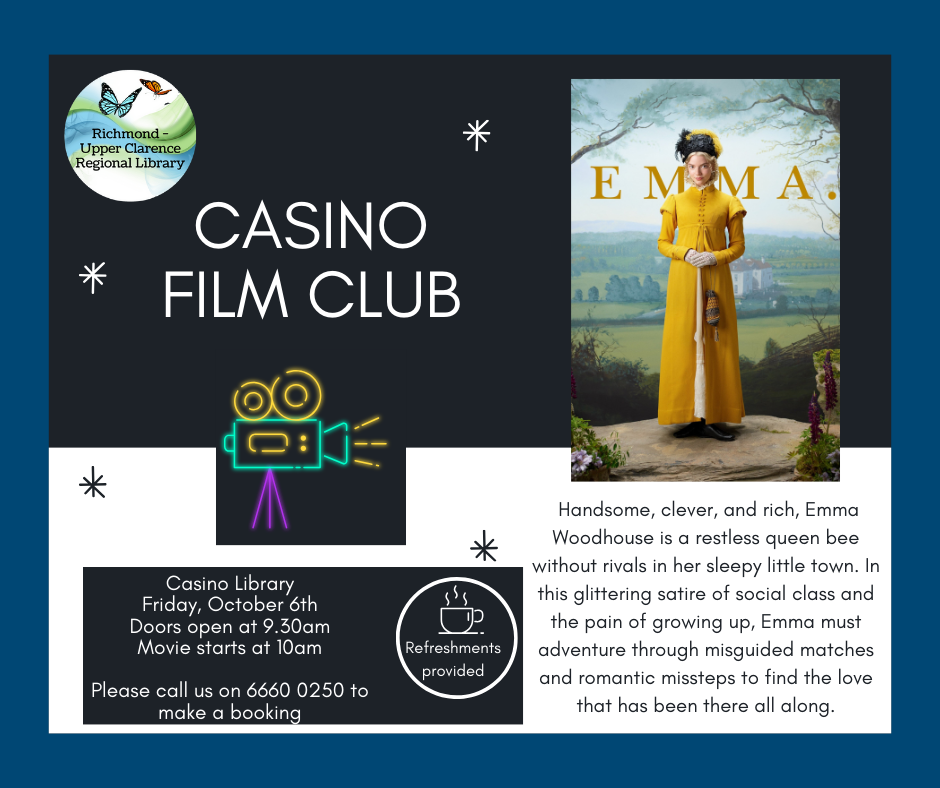 Casino Film Club – Emma
Friday, October 6th
Doors open 9.30am, Movie starts 10am
Handsome, clever, and rich, Emma Woodhouse is a restless queen bee without rivals in her sleepy little town. In this glittering satire of social class and the pain of growing up, Emma must adventure through misguided matches and romantic missteps to find the love that has been there all along.
Call Casino Library on 6660 0250 to make a booking.
---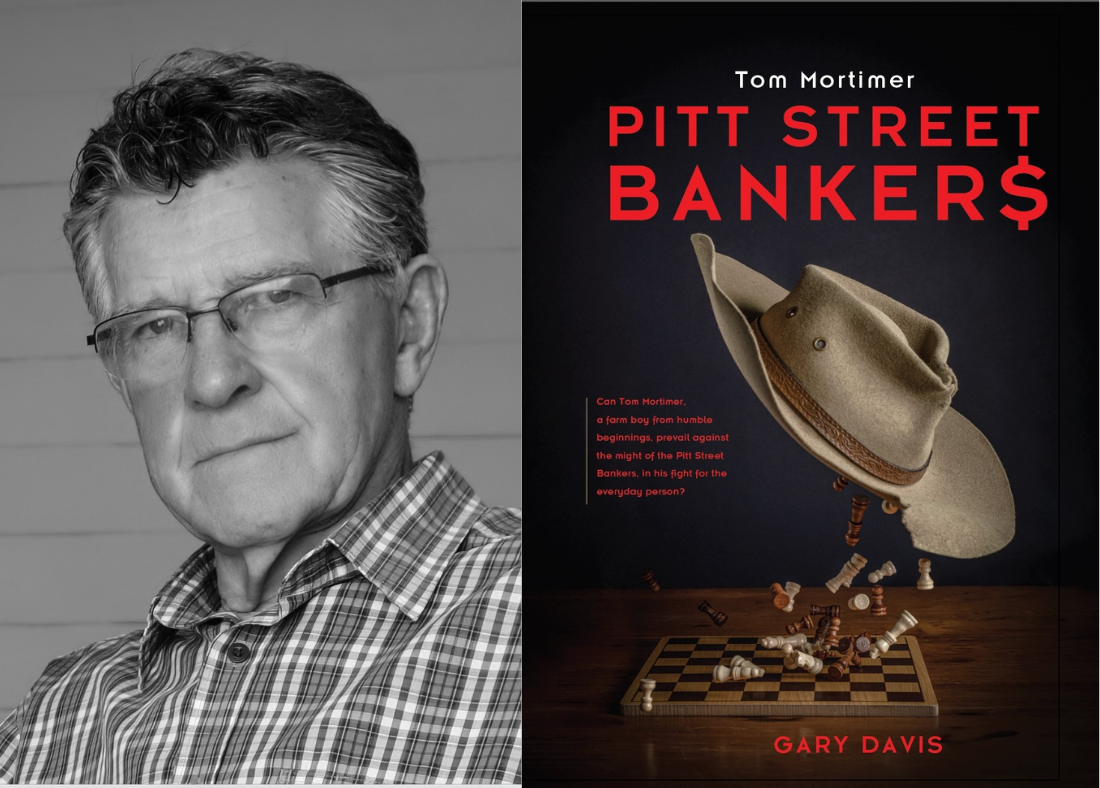 Gary Davis – Author Event
Tuesday, October 10th, 10am
Casino Library
Gary Davis was raised on a dairy farm in the Jiggi Valley, located 12 km west of Lismore. After 13 years working in the financial sector, he practised as a corporate solicitor and attorney for 27 years, followed by 14 years in the business sector.
Based on actual events, Gary will be presenting his highly acclaimed novel, Tom Mortimer Pitt Street Bankers. The story is a depiction of the foreign currency bank loans scheme that occurred in the 1980s, adversely impacting Australian farmers and small business owners. The story follows the lives of five Australian families who were caught up in the scheme and ends with a gripping David versus Goliath courtroom showdown in the Supreme Court of NSW.
This is a free event, please call Casino Library on 6660 0250 for bookings.
---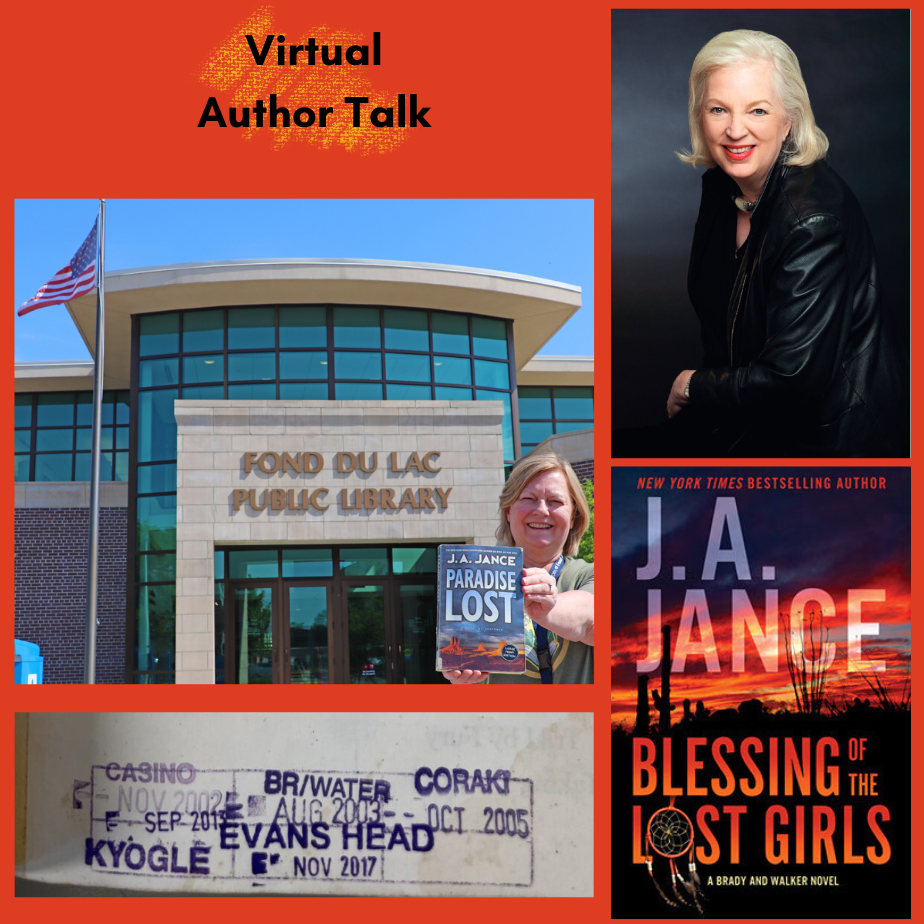 J. A. Jance – Virtual Author Event
Thursday, October 12th, 9am
Casino Library
After Richmond-Upper Clarence Regional Library's retired copy of Paradise Lost by J. A. Jance found its way to the return chute of Fond du Lac Public Library in Wisconsin, J. A. Jance has decided on a virtual author visit to the library, and we've been invited!
She will discuss her journey as a writer and her writing process during her virtual visit. She also will talk about her autobiographical work of prose and poetry, "After the Fire" and her new book, "Blessing of the Lost Girls."
We will be joining this Zoom event from Casino Library, and you're invited to join us!
Call us on 6660 0250 for bookings.
---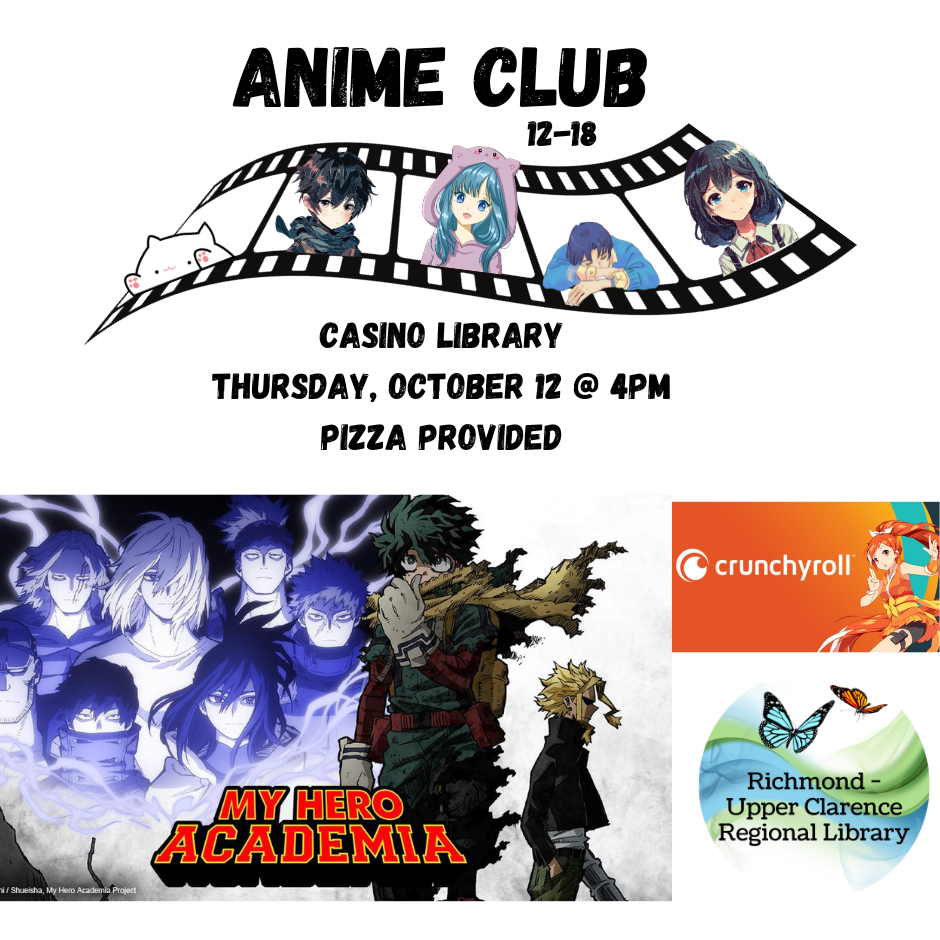 Anime Club
October 12th, 4pm
Casino Library is launching it's very first Anime Club this October for 12-18 yrs.
Enjoy a couple of episodes of the anime series, My Hero Academia, and a slice of  pizza with fellow anime lovers.
Attendees can decide together what to watch at future gatherings.
Cosplay is encouraged, but not required.
Please book by calling 6660 0250.
---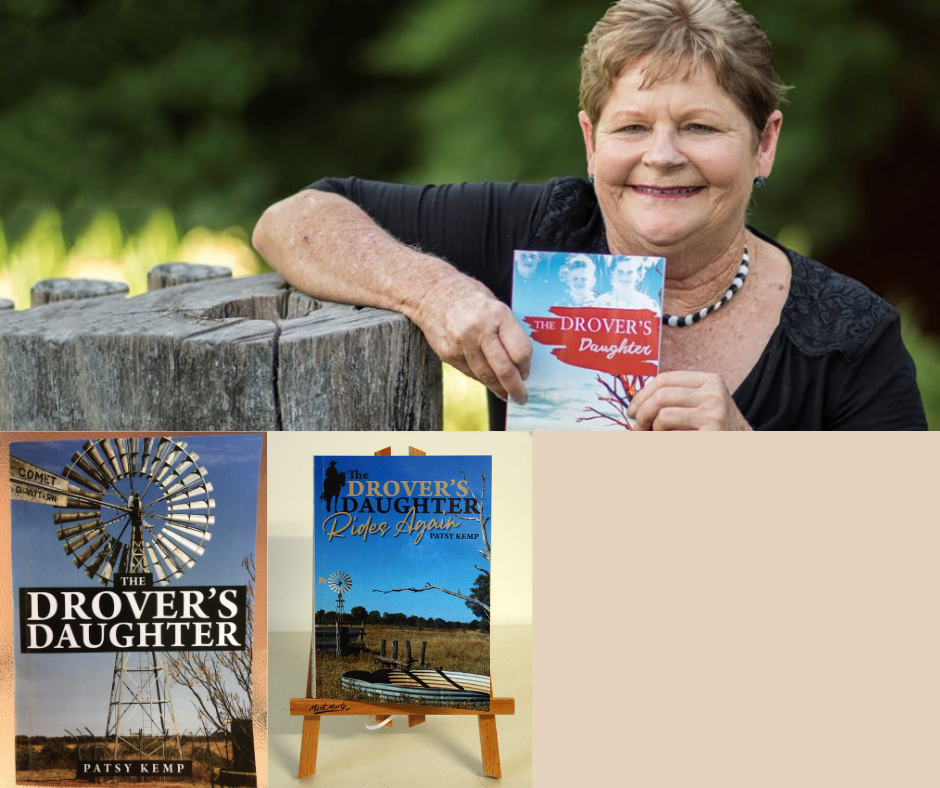 Patsy Kemp – Author Talk
Tuesday, October 17th, 10am
Kyogle Library
Patsy Kemp, author of The drover's daughter, will be talking about her new book, The drover's daughter rides again at Kyogle library this October.
Patsy's story is full of the warmth, honesty and humour of life in the Australian Outback. With the boss drover, his wife, seven kids, dogs, horses and workmen, travelling in the wide open spaces in the "Long Paddock" in New South Wales and Queensland was never dull.
This is a free event. Bookings are required by calling 6660 0240 by October 13th.
---
Ben's Book Club with Gabbie Stroud
Tuesday, October 24th, 7.30pm
Join Ben Hobson in conversation with author Gabbie Stroud to discuss her moving debut novel 'The Things That Matter Most'. This event will be hosted on Zoom, and the link will be sent to all attendees on the day of the event.
Gabbie Stroud is a freelance writer and novelist and recovering teacher. After years of juggling the demands of the primary classroom, she made the painful decision to leave the profession she had loved. In 2016, her critical commentary of Australia's education system was published in Griffith Review's Edition 51 Fixing the System, which went on to be shortlisted for a Walkley Award. Gabbie's smash-hit memoir Teacher was shortlisted for Biography Book of the Year at the 2018 ABIA Awards and continues to contribute to the national dialogue on education.
During this digital book club, guests will have the opportunity to ask questions, interact with the authors, and enjoy a well-rounded bookish discussion.
Click here to register for this free online event.
---
---