Richmond Valley Council has a proud history of strong advocacy for business and, as an entrepreneurial council, is keen to continue to promote and encourage new and existing enterprises.

Council has an important role in creating the right conditions for investment, employment and growth. It wants to make sure the Richmond Valley is well-positioned for the future, socially, environmentally and economically, with all the right ingredients to be the Northern Rivers' primary regional industry hub.
Council has a dedicated economic development team focussed on growing the economy of this attractive region by working with businesses, assisting investment to the region and making our area a competitive place for business.
It's good to talk, and we are eager to talk with you about your ideas, plans, and future. We would welcome an opportunity to assist you in developing your business in the Richmond Valley. Contact a member of our team  who will be happy to help.
Economic Profile
Our Economic Profile website contains economic and demographic insights for Richmond Valley.
Reynolds Road Industrial Precinct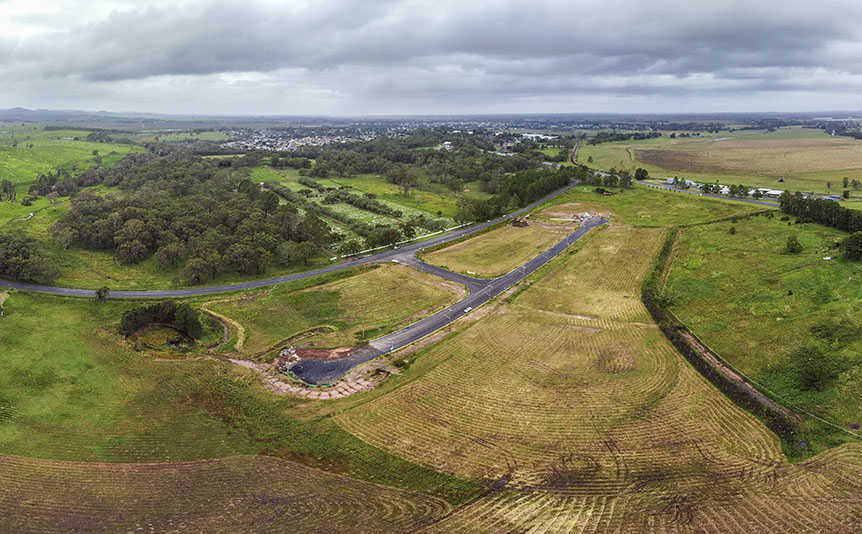 Richmond Valley Council is completing the development of nine industrial-zoned lots, ranging in size from 5000m2 to 5ha, located off Reynolds Road, Casino.
Council is developing the land as an initiative to attract employment-generating industries to the Richmond Valley and is now seeking expressions of interest for purchasing this land from businesses wishing to establish in Casino.
Terms of sale will be negotiable, with Council's focus on the timely development of the land, and commencement of business operations, to yield additional jobs in an expedited time frame.
The land is contained within the Richmond Valley Regional Job Precinct, which should offer improved planning pathways underpinned by prior technical studies and assessment, reducing delays and simplifying planning processes.
For more information, visit this webpage.