Love Food Hate Waste
Love Food Hate Waste aims to raise awareness about the impact of food waste in NSW and reduce how much 'good' food we waste.
The program is run by the NSW Environment Protection Authority (EPA) and Delivered in partnership with NSW businesses, not-for-profit organisations, local councils and community groups who share a commitment to reducing food waste.
Here are some great recipe cards for getting creative with leftovers.
Want to get involved?
Teacher lessons plans
---
Weekly Business Food and Garden Organics (FOGO) collection
Richmond Valley is now offering a Weekly Food and Garden Organics collection for all business operators in the Richmond Valley area. This service is a fantastic way to divert food waste from landfill and potentially save your business money.
If your business is interested in a weekly FOGO service please contact the Waste avoidance and collections officer on 02 6660 0300.
---
Waste Wise Schools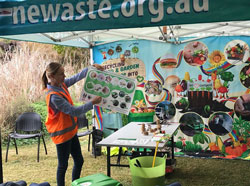 North East Waste and regional councils work together to support schools and teach them about importance of waste management. The Wipe our Waste 'WOW' Van is a mobile educational trailer which promotes sustainable waste practices to schools through interactive and fun waste information sessions held by professional performers. Students will learn how they can actively help their local environment by adopting simple waste-less practices, such as smart-shopping, reducing, reusing, composting and recycling at home, school and play.
School resources
If your school is interested please contact the waste avoidance and collections officer on 02 6660 0300.
---
Second Hand Saturday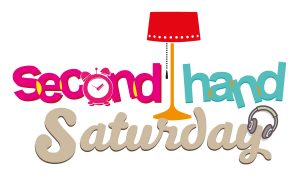 Clear the clutter – register for Second Hand Saturday!
If clutter is starting to crowd your living spaces then perhaps now is the perfect time to get ready for Second Hand Saturday. Council and North East Waste are once again organising the North Coast's biggest day of garage sales for Saturday 15 May 2021 and registrations are now open.
According to the latest Annual Choosi Clutter Report, there is an estimated $60 billion worth of stuff sitting unused in Australian homes with around six cubic meters per household. The most common types of clutter tend to be general odds and ends followed by clothing and footwear, paper, books/records/CDs, materials for hobbies and interests, appliances and kitchenware and technology products.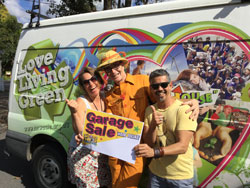 So what's the draw-card with Second Hand Saturday? Apart from free advertising of your sale, it's the biggest garage sale event to involve Tweed, Byron, Ballina, Kyogle, Lismore, Richmond Valley and the Clarence Valley, attracting enthusiastic treasure hunters from all around.
For more information or to register, visit secondhandsaturday.com.au, like the Facebook page or phone Council on 02 6660 0300.