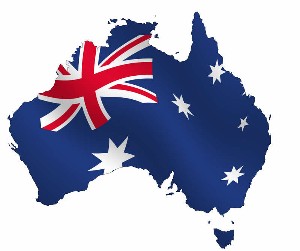 Australia Day is the official national day of Australia. Celebrated annually on 26 January, it marks the anniversary of the 1788 arrival of the First Fleet of British ships at Port Jackson, NSW, and the raising of the flag of Great Britain at that site by Governor Arthur Phillip.
In present-day Australia, celebrations reflect the diverse society and landscape of the nation, and are marked by community and family events, reflections on Australian history, official community awards, and citizenship ceremonies welcoming new immigrants into the Australian community.
Click here to nominate for the Richmond Valley 2021 Australia Day awards
---
2021 Australia Day Nominations Now Open
One of the highlights of Australia Day is the Richmond Valley Australia Day Awards. Nominations open on now open with the following six categories: Citizen and Young Citizen of the Year, Volunteer and Young Volunteer of the Year, Sportsperson and Young Sportsperson of the Year.
The Richmond Valley Australia Day Committee urge urge Richmond Valley community members to consider people who are worthy of recognition for helping to make our region a better place to live.
The annual Richmond Valley Australia Day Awards program recognises and honours the outstanding achievement of individuals within our community whether it's a sporting, social, environmental or cultural endeavour.
You are invited to nominate a friend, family member, community leader, colleague or even someone you do not know but recognise as a leader – any Australian who you believe makes our country a better place to live.
Nominations are encouraged to be submitted by way of an online form here or at Council buildings, libraries and online through the quick links button at the bottom of this page.
General Conditions of Entry are as follows: (see each category for age restrictions)
Nominees must be a resident in the Richmond Valley and an Australian citizen.
Nominations will not be accepted if an individual has won the same category in previous years.
Nominations must be submitted on Richmond Valley Council's official Australia Day nomination form.
The General Manager must receive nominations by 5pm on Friday, 11 December 2020.
The decision of the Australia Day Selection Committee is final and correspondence will not be entered into in regards to that decision.
Awards will not be granted posthumously.
Contact details of nominators and nominees may be forwarded to local media.
Nominations are now open until 5pm on Friday, 11 December. For further links to categories, please scroll down to the end of this page.
For further information contact the Richmond Valley Council Events Team on 6660 0300.
2021 Australia Day Host – Coraki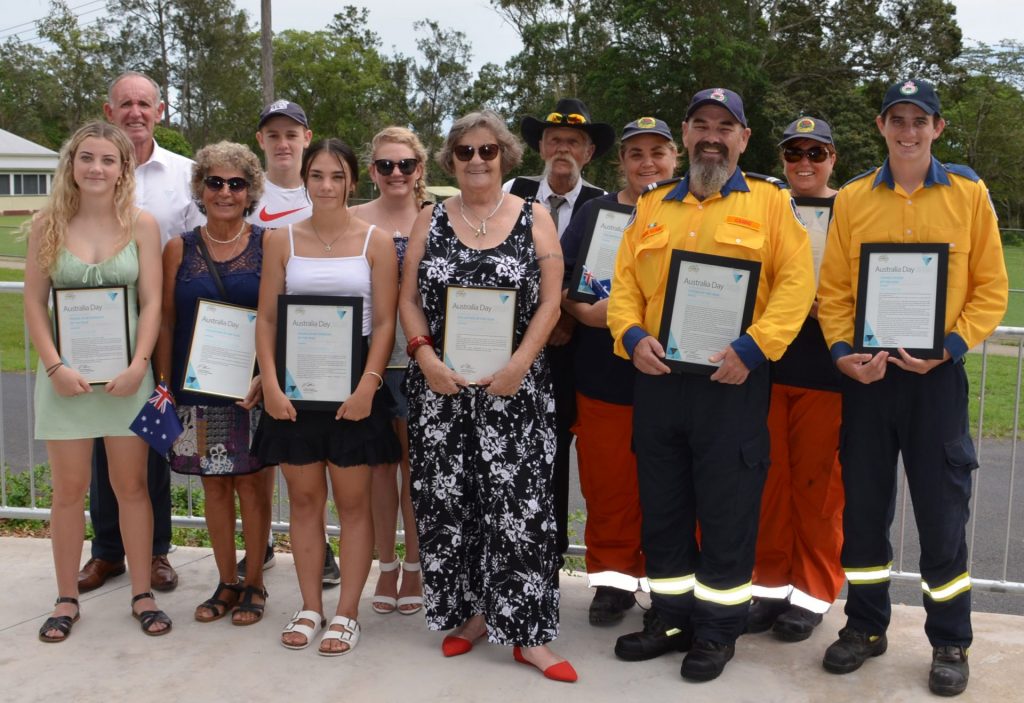 Photo:  2020 Australia Day Awards Winners and nominees – Casino, 26 January
---
2020 Award Winners
---
CITIZEN OF THE YEAR
Mick Stain, Casino
Mick was nominated for his outstanding voluntary service in the fire brigades throughout the Richmond Valley with more than 16 years' experience.
Since 2004 Mick has held numerous roles within the RFS Richmond Valley brigades as Captain, Senior Duty Captain, Deputy Captain, Training Officer, Permit Issuing Officer, First Aid Officer, Appliance driver and Rural Fire Service Association brigade representative.
As Senior Deputy Captain of the Casino Brigade and member of the Northern Rivers Support Brigade, Mick demonstrates leadership characters whilst being a humble doer within the brigade. He leads his brigade and peers by example and finds obstacles as challenges to overcome.
Mick is well respected by his fellow Captains who clearly value his leadership abilities and opinions when it comes to managing fire grounds and other incidents he attends. One of Micks attributes is his willingness to go above and beyond of what is required of the RFS members. He takes new members under his wing to help mentor them and share his wisdom and firefighting knowledge.
Mick is often spending several hours on maintenance in and around the Control Centre, as he takes ownership and pride with all the equipment and believes that where others don't have the time he will make the time as he clearly believes in the professionalism and the image the RFS portray to the communities.
Mick has attended 100's of fire calls with the brigade both within and without the Richmond Valley LGA and has put in 1000's of hours as a volunteer.
He regularly participates in community events, including Anzac Day services, Australia Day events, and providing bush fire safety education to community events.
Mick has inspired others to seek leadership roles and encourages his peers to learn more skills, and sets am example in how to help and support the greater community.
Richmond Valley Council congratulates you. This award is recognition of your invaluable contribution to our community.
Your can do attitude, professionalism and commitment to the people of the Richmond Valley makes you an outstanding worthy recipient of the Richmond Valley Citizen of the Year.
---
YOUNG CITIZEN OF THE YEAR
Ben Wheeler, Casino
Ben has been nominated for his strong commitment to community service. For a near 14 months Ben has been a volunteer firefighter and has been on the fireground 34 times.
Ben is only 17 years old and has a school-based traineeship with Richmond Valley Council studying electrotechnology, he is currently in year 12 and will sit his HSC this year. Ben works at Dominos and is a clubman and player of Casino Bulls as well as his volunteer service for Woodview Brigade.
So far, Ben has committed 253 hours of fighting fires, which doesn't include the weekly maintenance at Woodview Fire shed.
Ben has completed First Aid training and the RFS foundation course which allowed him to be on the fireground. He is listed for further courses which have been postponed due to fighting fires.
While fighting fires at Tabulam in 2019, Ben along with other volunteers spent 17 hours straight, with no sleep or food, protecting the land and homes through back burning.
In October 2019, Ben was part of the only RFS brigade on the western side of the railway tracks at Busby's Flat when it hit Rappville. Ben was by far the youngest and fittest in his crew which meant he had to cover more ground. He ran from house to house when they looked in danger. When they arrived on the western side, two houses were already alight. Due to the crew's efforts including a huge effort from Ben, they were the only two houses that were lost in that section of the street.
Ben is a hard worker with a perfect attitude for a young person. He is reliable, keen to learn and develop, a strong team player, polite, hardworking, punctual and humble.
Richmond Valley Council congratulates you. This award is recognition of your invaluable contribution to our community
---
VOLUNTEER OF THE YEAR

Karen Rea and Donna Lamont, Casino
Both Karen and Donna were nominated for their outstanding commitment and service during the 2019 Northern Rivers major bush fire campaign.
Both women are highly regarded and valued volunteers within the NSW State Emergency Service. Karen is the Unit Commander of the Casino SES Unit and Donna is the Deputy Unit Commander of the Casino SES Unit. Both women have been instrumental in re-establishing the Unit as a very capable and professional community-based emergency service within the Richmond Valley LGA.
Over the past 18 months since assuming the leadership roles within the Casino SES Unit, Karen and Donna have significantly increased the volunteer membership through targeted recruitment action, has ensured the training and up-skilling of her personnel, continually undertakes a high standard of administration to maintain the emergency response capability, and most importantly, has rejuvenated as SES Unit on the brink of closure whilst creating and nurturing a very positive and 'family' type culture among her volunteer membership.
During the recent Northern Rivers bushfire operation, Donna and Karen lead the NSW SES support response through liaising with the RFS Incident Management Team and tasking local SES resources in the initial stages of the campaign. As the operation expanded, Karen and Donna proved instrumental in supporting the Zone SES Command Team by coordinating all local SES response resources, as well maintaining a daily presence at the RFS Casino Fire Control Centre until the very conclusion of the SES involvement.
On a daily basis throughout the week, Karen and Donna attended the Fire Control Centre in the morning to establish SES teams and task them accordingly, they would often then supplement a field team with an early morning task prior to attending their own full-time employment. After work each day they would then return to the Fire Control Centre and recommence their SES duties until the final SES team had returned for the last task, which would often be after 10:30pm. On weekends or planned days off from work, Karen and Donna would be present at the Fire Control Centre continuing with their management of SES task's in support of the RFS.
Richmond Valley Council congratulates you. This award is recognition of your invaluable contribution to our community.
---
YOUNG VOLUNTEER OF THE YEAR
Lucy Ellis, Coraki
Lucy has contributed a significant amount of time as an active volunteer for the Evans Head Surf Lifesaving Club. Her sense of community and will to see the club thrive is well beyond her years.
Lucy joined Evans Head Surf Lifesaving Club in 2001 as a nipper. After leaving nippers, Lucy stayed with the club and gained her Bronze Medallion and Silver Medallion in Beach Management.
At 24 years old, Lucy has 10 years of service for patrolling our beach. This service often means giving up weekends to keep the public safe and maintaining qualifications.
Lucy is the captain of her patrol. The major function of the Patrol Captain is to ensure effective beach management and rescue capabilities are established and maintained during their rostered watch.
Lucy is also the junior activity chairperson for the nippers. This requires Lucy to play a key role in developing, nurturing and providing opportunities for the next generation of surf lifesavers. She is the key link between Junior Activities section of the blub and the Club Executive Committee.
Lucy was one of only seven in New South Wales to gain selection to attend the Surf Life Saving National Leadership College in 2020 from a pool of 129 clubs.
Richmond Valley Council congratulates you. This award is recognition of your invaluable contribution to our community.
---
YOUNG SPORTSPERSON OF THE YEAR

Kali Ainsworth, Casino
Kali has gone from strength to strength in her chosen sport of Rugby Union. By representing her club, zone, school and her Gold Coast team.
Since starting rugby 3 years ago, Kali has since then captained her Under 11/12/13 years boy team for the Casino Bulls. She has represented the Far North Coast Representative boys' team 12 & 13 years at the Country Championships in 2018 & 2019. Whilst playing rugby, Kali has been the only girl in both her club team and Far North Coast Rep team.
While her duties of being captain at the Bulls rugby club in Casino, Kali was awarded captain of the girls under 13s Far North Coast Rep team at the NSW Rugby 7s Championships in 2018.
At only 13 years of age, Kali represented the Mid North Coast Under 15s girl team for the 15 a side rugby at the 2019 State Championships.
Kali was selected for the Gold Coast Renegades team in 2018 for Rugby 7s. Which she therefore travelled to Hong Kong for the All Girls Rugby 7s tournament, where her team were the competition winners in the Under 14s division. She has once again been selected for the Gold Coast Renegades Team in 2019 where she will travel to play in the Tropical 7s Tournament in Orlando USA.
Whilst doing all this, Kali still manages to attend St Mary's Catholic College where she was awarded Junior Sportsperson of the Year in 2018.
Richmond Valley Council congratulates you. This award is recognition of your invaluable contribution to our community.
---
Nominees:
Oke Andersson, Lachlan Coe, Poppy Lynes, Ciara Close, Bernedette David and Linda Barney.