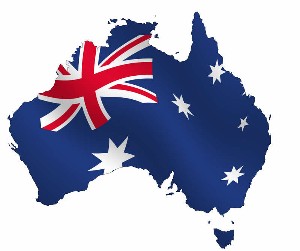 Australia Day is the official national day of Australia. Celebrated annually on 26 January, it marks the anniversary of the 1788 arrival of the First Fleet of British ships at Port Jackson, NSW, and the raising of the flag of Great Britain at that site by Governor Arthur Phillip.
In present-day Australia, celebrations reflect the diverse society and landscape of the nation, and are marked by community and family events, reflections on Australian history, official community awards, and citizenship ceremonies welcoming new immigrants into the Australian community.
Click here to nominate for the Richmond Valley 2020 Australia Day awards
---
2020 Australia Day Nominations Now Open
One of the highlights of Australia Day is the Richmond Valley Australia Day Awards. Nominations open on now open with the following six categories: Citizen and Young Citizen of the Year, Volunteer and Young Volunteer of the Year, Sportsperson and Young Sportsperson of the Year.
The Richmond Valley Australia Day Committee urge urge Richmond Valley community members to consider people who are worthy of recognition for helping to make our region a better place to live.
The annual Richmond Valley Australia Day Awards program recognises and honours the outstanding achievement of individuals within our community whether it's a sporting, social, environmental or cultural endeavour.
You are invited to nominate a friend, family member, community leader, colleague or even someone you do not know but recognise as a leader – any Australian who you believe makes our country a better place to live.
Nominations are encouraged to be submitted by way of an online form here or at Council buildings, libraries and online through the quick links button at the bottom of this page.
General Conditions of Entry are as follows: (see each category for age restrictions)
Nominees must be a resident in the Richmond Valley and an Australian citizen.
Nominations will not be accepted if an individual has won the same category in previous years.
Nominations must be submitted on Richmond Valley Council's official Australia Day nomination form.
The General Manager must receive nominations by 5pm on Thursday, 16 January, 2020.
The decision of the Australia Day Selection Committee is final and correspondence will not be entered into in regards to that decision.
Awards will not be granted posthumously.
Contact details of nominators and nominees may be forwarded to local media.
Nominations are now open until 5pm on Thursday, 16 January. For further links to categories, please scroll down to the end of this page.
For further information contact the Richmond Valley Council Events Team on 6660 0300.
2020 Australia Day Host – Casino Military Museum
RICHMOND Valley residents should plan for a grand Australia Day at the Casino Drill Hall Precinct with preparations underway for a full program of spectacular events.
As in past years, a local committee is chosen to host the day for the official Richmond Valley Australia Day celebrations. This year, the Casino Military Museum crew has been working behind the scenes to create a day which will show off what the new precinct has to offer.
Committee member Owen Newell is encouraging people of all ages and areas to join in the Australia Day fun on the day. He said Australia Day 2020 was shaping up to be a wonderful fun day that celebrates the entire Richmond Valley.
Updates to the event program will be published to the Richmond Valley Australia Day Facebook page www.facebook.com/RichmondValleyAustraliaDay.
The program will begin at 9am and close at 1pm.
Photo:  2019 Australia Day Awards Winner – Rappville, 26 January

---
2019 Australia Day Award Recipients
---
CITIZEN OF THE YEAR
Betty Doyle, Evans Head
Betty was nominated for her outstanding voluntary work in various organisations that has assisted the growth and development of her home town of Evans Head for a period of 45 years and over. As a working mother in 1973, Betty became secretary of the Evans Head Pre-school and was part of the team that raised sufficient funds for the school to establish itself. Betty joined the Mid Richmond Neighbourhood Centre in 1995 and was elected to the committee in the same year. Betty was honoured with a life membership in 2003 for her work with the organisation.
Part of her involvement in Evans Head included the position of Vice president and later President of the Evans Head Progress Association. Betty has been Treasurer of the association since 2000. The association fundraisers to spend money on various improvements for the town including BBQ's, seating and the school honour board to name a few.
Betty, a keen golfer, was elected Chairperson of the Woodburn-Evans Head Golf Club, Ladies in 2004. She remained in the chair for three years and continues to play golf. Betty has been a member of the Association of Independent Retirees Far North Coast Branch since 2001, presiding as chair for three years before taking over the role of Editor of their newsletter for the last 7 years.
Betty was approached to take the chair of the Evans Head and District Workspace Committee in 1994 after the sudden death of the inaugural chairman. The space offers start up businesses a pathway for success with 8 factory bays for businesses to hire at an affordable price. She has continued in this role until the present day, some 24 years of continuous service. The Workspace requires the chair to take an active role in day by day management. Betty's tireless leadership has made it the success it is today.
Richmond Valley Council congratulates you. This award is recognition of your invaluable contribution to our community. Your steadfast attitude, generosity and commitment to the people of Evans Head (and Casino when they migrate their over summer) make you an outstanding worthy recipient of the Richmond Valley Citizen of the Year Award.
---
YOUNG CITIZEN OF THE YEAR
Katelyn Stevenson, Rappville
Katelyn shows commitment, compassion and determination in everything she does. She is a humble high achiever who is driven in her desire to serve. Katelyn is committed to a future in the Defence force and continues to assist the Lismore 20BN Army Cadets on a weekly basis. Katelyn enjoys empowering youth –  She has assisted as a Rhee Tae Kwon Do instructor (she holds her 1st dan black belt), coached the Casino Lions Girls AFL teams and is an active team member of the Lismore Swans Women AFL team.
Katelyn has a passion for serving and has recently been appointed to the State role in the Australian Army Cadets as Brigade Regimental Sergeant Major. She has been an Australian Army cadet for the past 5 years. Katelyn has graduated from Casino Christian School where she was awarded the Year 12 award for 'Commitment to Study' along with Australian Defence Force Year 12 Long Tan award for 'Leadership and Teamwork'. Katelyn has also been announced as the 2018 recipient of the Casino School of Arts John Down Scholarship to assist with her future studies.
Richmond Valley Council congratulates you. This award is recognition of your invaluable contribution to our community
---
VOLUNTEER OF THE YEAR

Beverly Lauritzen, Evans Head
Bev is a tireless volunteer who devotes over a hundred hours a month between multiple organisations including Marine Rescue Evans Head and Saint Vincent De Pauls Evans Head. Bev is also the caller for the weekly Bingo and Alphie games at the RSL and Bowling club in town. Bev is a volunteer for driver reviver every holiday period.
Her presence in our community is well loved and she is respected for her integrity, diligence to duty and kindness to all people. In her time with Marine Rescue Evans Head, Bev has donated 5915 days of service. This has included radio watch both in the base at Razorback lookout and also on overnight duty with a home base.
Bev has been a mentor to many new members and recruits entering volunteer work with the unit and has also continued her own training, relearning new systems and procedural changes which have been implemented during her 16 years of service including the amalgamation of the organisations, Coastguard into the modern organisation Marine Rescue NSW. She is also the unit seamstress and is always happy to take up the volunteers uniforms.
In addition to all of the above, Bev volunteers weekly and often twice weekly for the Saint Vincent De Pauls in Evans Head.
Richmond Valley Council congratulates you. This award is recognition of your invaluable contribution to our community
---
YOUNG VOLUNTEER OF THE YEAR
Oliver Mason, Evans Head
Oliver is a committed young member of Evans Head Casino Surf Life Saving Club. He volunteers a significant amount of his time to patrolling the beach and providing water safety for Nippers. Oliver serves his local community by volunteering many hours on beach patrol, ensuring locals and visitors alike are safe when they come to the beach for a swim.
Oliver also spends most Sunday mornings providing water safety for nippers ensuring the next generation of lifesavers can train and compete in a safe environment. He is very passionate about lifesaving and is training to further his qualifications and capabilities; he is currently training to become a rescue boat crewperson, which will then enable him to train to become a rescue boat driver. Oliver is a very respectful young man and will one day make a very good patrol captain and team leader.
Richmond Valley Council congratulates you. This award is recognition of your invaluable contribution to our community.
---
SPORTSPERSON OF THE YEAR
Callum Robson, Evans Head
Callum represented Australia at the International Surfing Association World Surfing Games in Japan and was flag bearer alongside Sally Fitzgibbon. He represented Australia at the World Pro Junior surfing titles in Taiwan and was the highest ranked Pro Junior surfer in Australia. Callum also won the NIB Pro Junior Surfing Event in Newcastle in 2018.
His love for surfing, great work ethic and passion to succeed has assisted Callum to have an outstanding performance in the World Surfing League.
Callum volunteered to his local Halftide Board Riders with his knowledge and experience, passing it on to younger surfers and taking his own time to teach them and do video analyses of their techniques. This meant he would start at 530am for his own training then volunteer to help all the younger surfers with warmup drills. Callum has been a really good role model for the club and encourages all. He sets a great example by assisting with setups, helping with judging and being fair. Callum has also got a blog where he shares his sporting experiences and goals.

Richmond Valley Council congratulates Callum. This award is recognition of an invaluable contribution to our community.
---
YOUNG SPORTSPERSON OF THE YEAR

Tallulah Mohammed, Casino
Tallulah has been nominated for her strength, determination and dedication to Rugby Union both on and off the field. She proudly plays in the first Casino Rugby Union all-female team – the Bullettes and passes her knowledge on to younger generations.
Not only has she excelled in Rugby Union herself, she is also very keen to ignite her passion for rugby in our younger generations. She has dedicated herself entirely to a sport that is now showing her the rewards for all of her efforts.
Tallulah was named the Pat Power Junior Player of the year at Casino Rugby Club; Under 17's Best and Fairest for Casino Bullettes winner; North Coast Academy of Sport Most Outstanding Athlete – Rugby Girls 2018; selected in a Rugby Union Representative team to go to Hong Kong and selected in Far North Coast representative team.
Richmond Valley Council congratulates you. This award is recognition of your invaluable contribution to our community.
---
Nominees:
Neville Hamilton, Heather Stacey, Patrick Power, Marlene Farrell, Leonie Presbury, Samuel Johnston, Jessica Latta, Ross Hammond.