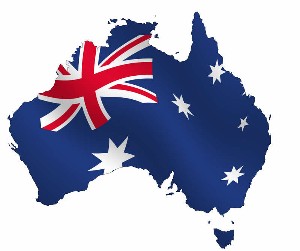 Australia Day is the official national day of Australia. Celebrated annually on 26 January, it marks the anniversary of the 1788 arrival of the First Fleet of British ships at Port Jackson, NSW, and the raising of the flag of Great Britain at that site by Governor Arthur Phillip.
In present-day Australia, celebrations reflect the diverse society and landscape of the nation, and are marked by community and family events, reflections on Australian history, official community awards, and citizenship ceremonies welcoming new immigrants into the Australian community.
---
2023 Australia Day host – Woodburn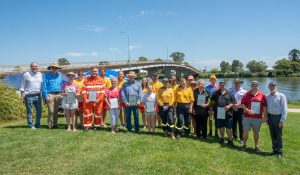 Photo:  2022 Australia Day Awards winners and nominees – Woodburn, 26 January
---
2023 Award Winners
Citizen of the Year: Mark O'Toole
Mark is a real hero and an excellent example for the community. Being injured during the floods and losing his property at Bungawalbin, he did not hesitate to help others in need. He rescued his elderly neighbour, a disabled son and helped rescue the animals.
Mark also delivered supplies to other flood-affected community members and helped with emergency housing for the community while remaining homeless himself. Mark
secured donations for the region and distributed them. His actions should be awarded as a great example.
Young Citizen of the Year: Iris Hobbins
Iris is a highly valued and committed young member of the Evans Head Casino Surf Life Saving Club who is a natural leader and a mentor to other young girls in the club and sets a great example for all.
Iris is a very active and engaged patrolling member and a born-of-the-ocean water woman who has confidence and calmness in everything she does in the surf.
She is a well-mannered, polite, respectful young woman with great family values. She has the community of Evans Head first and foremost in anything she tales on. She is always very helpful, never says no and always willing to try anything.
Iris has been Evans Head Casino SLSCs Junior Club Person of the Year for the past two seasons. To ease the burden on its members, Evans Head Casino has a structure of non-rostered Voluntary patrols throughout the season, and on top of her normal rostered patrols, Iris committed to half of those patrols including Christmas Day. Overall, Iris did twice as many Voluntary patrols as Rostered patrols amassing 124 hours of patrol, the fourth highest in the club and the highest female by more than 50 hours.
On patrol, Iris is always looking at being engaged in the water, communicating effectively with her Patrol Captain and other team members and always has a positive attitude to anything asked of her.
Iris has just started training to become a Rescue Boat Operator. She is also part of a group of female members that are trying to break the long-held barriers between the board riders and the clubbies.
Iris was an integral part of the Surf Club Flood Response Team that provided support and logistics during the Woodburn Flood Event, spending days between the forward Drop Off Post and the Emergency Evacuation Centre in Evans Head.
Iris strives to be the best she can be in all situations and her wavering commitment to the success of Evans Head Casino Surf Club is very apparent to all our members.
Volunteer of the Year: Teena Redman
Teena's steadfast commitment to the success of the Evans Head Casino Surf Club is inspiring, and she is a valued asset to our surf club and the community she lives in. Everything Teena does is about promoting the club in our community and more widely surf lifesaving.
Teena is the go-to person in the club who can organise anything at the drop of a hat. She is a highly valued officer within our club, who commits an extraordinary amount of time to ensure the ongoing success of our club.
Teena is the Evans Head Casino SLSC Secretary, Radio Officer, Education Team Administrator and Mental Health and Well-being champion.
She is also integral to our call-out team as a communication and logistics coordinator. Teena always exhibits an encouraging and supportive attitude towards all sections of our club. She always makes herself available to help not only the members of the club but the community at any time of the day or night.
Everything Teena does is about promoting the club in our community and more widely surf lifesaving. Ultimately, she has the surf club's long-term viability and standing within our small community first and foremost in her endeavours.
Teena's work in a relationship capacity within the town is done to increase our community presence and raise awareness of the many things we do within the community, and it has led to a mutual respect that benefits everyone concerned.
Young Volunteer of the Year: Chantelle Davis
Chantelle has demonstrated commitment to the community in the 2019/2022 fires and the 2022 floods to protect and save lives in these events. She is always there to help the community.
Chantelle has been a member of the RFS since the age of 15 years old. She has demonstrated a professional and caring attitude with the RFS and community members.
On the day of the Rappville fires, she and other Woodburn Brigade members were on standby at the station, when a call came through to respond to Rappville to protect the community. On arrival, the fire was impacting the township. Her skill and knowledge went straight into her training through the Brigade.
The Brigade has over 100 callouts annually, and Chantelle is always on the truck. She attends every Community Engagement session where information is given to the public on natural disasters, children's information days at schools and community festivals, such as the local Santa Run.
As Chantelle is one of the youngest members of the Brigade, she has shown commitment and encouragement to new members and is always there when needed. Chantelle's positions in the Woodburn Brigade include; Permit Officer, RFSA Representee, First Aid Officer, Community Engagement Officer, Callout Officer and Communication Officer.
Sportsperson of the Year: Joseph Mohammed
Joseph Mohammed has demonstrated outstanding performance in the field of Rugby Union at both club and representative levels.
Joe deserves the Sportsperson of the Year award because of his dedication to the Casino Bulls Rugby Club from Juniors through to Seniors and his many roles as a committee member.
Joe played for the Casino Bulls Rugby Club in the under 17's & 19's minor & major premiership-winning teams. From here he then went on and propped the scrum in First Grade for over 15 years and played in four grand finals for the club. Joe also put in a huge and commendable effort into coaching. He coached one of the junior teams from under 11's through to under 17's and made the grand final when the team played in under 13's. Joe was the inaugural girls' and women's rugby coach, coaching three teams to the major premiership. He has demonstrated an encouraging amount of effort in serving on the club's committee.
He was Club President and Club Captain for two years and groundsman for two years. All of these achievements were undertaken on a volunteer basis. In 2008 the zone awarded Joe with a plaque to recognise and honour his decade-long contribution to the Far North Coast open team.  Joey is also a life member of the Casino Bulls Rugby Club.
Young Sportsperson of the Year: Clayton Wilkinson
Clayton is a dedicated and talented swimmer. He is also an incredible role model and inspiration to others within the Casino Swimming Club and the wider community.
Clayton has worked extremely hard over the past few years to reach the elite-level competitions he is now qualifying for. Over the last two years, Clayton represented both Casino and St Marys Catholic College at country, state and national level. The times required to qualify for these levels are incredibly difficult to achieve and Clayton continues to excel gaining qualifications in more events each year. He trains up to five two-hour pool sessions a week between Woodburn and Evans Head Pools while Casino Pool is being refurbished. This itself is a testament to his dedication and commitment to the sport of swimming. Clayton has travelled approximately 45 minutes each way, five days a week, to train for over a year.
Clayton displays an immense level of leadership within the squad and always encourages and motivates younger swimmers at carnivals and training. He can always be found poolside cheering on his teammates and is the mentor they look to for advice before races.
Clayton is also a humble and respectful young man who volunteers his time to assist Tabulam Public School students with Learn to Swim and Carnival skills on a pupil-free day from his college. This is to share his love of swimming and encourage Aboriginal students to achieve and aim high in the sport he loves.
Clayton is extremely respectful during training, which is evident by his great relationship with his coach. Clayton's positive mindset and determination make him an admirable role model; for others both in and out of the pool.
Community Service Award: Ben West
Ben West has supported youth in the Richmond Valley for many years, arranging sporting and social activities.
He involves local youth whenever possible to clean up areas around Casino. With help from CASPA and the Aboriginal Land Council, he has created a river walk incorporating bush tucker and native trees and erected several totem poles.
He devotes his time to cleaning up the river bank, a major task after the 2022 floods.
After the 2022 floods damaged the Casino Indoor Sports Stadium, Ben arranged many youth activities at other venues to help keep spirits up.
One such excursion involved taking a group of children with disabilities to Windara for socialising and sports events.
Ben organised a number of volunteers and assisted flood-affected people with food, clothing and furniture in the Casino, Coraki and Woodburn areas. He purchased second-hand kitchens and arranged their transportation to flood victims.
Ben has been a longtime advocate for a permanent youth club in Casino.