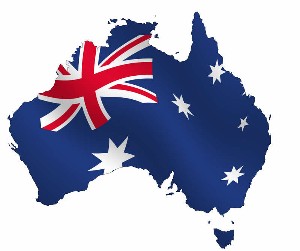 Australia Day is the official national day of Australia. Celebrated annually on 26 January, it marks the anniversary of the 1788 arrival of the First Fleet of British ships at Port Jackson, NSW, and the raising of the flag of Great Britain at that site by Governor Arthur Phillip.
In present-day Australia, celebrations reflect the diverse society and landscape of the nation, and are marked by community and family events, reflections on Australian history, official community awards, and citizenship ceremonies welcoming new immigrants into the Australian community.
Click here to nominate for the Richmond Valley 2022 Australia Day awards
---
2022 Australia Day Nominations Now Open
One of the highlights of Australia Day is the Richmond Valley Australia Day Awards. Nominations open on now open with the following six categories: Citizen and Young Citizen of the Year, Volunteer and Young Volunteer of the Year, Sportsperson and Young Sportsperson of the Year.
The Richmond Valley Australia Day Committee urge urge Richmond Valley community members to consider people who are worthy of recognition for helping to make our region a better place to live.
The annual Richmond Valley Australia Day Awards program recognises and honours the outstanding achievement of individuals within our community whether it's a sporting, social, environmental or cultural endeavour.
You are invited to nominate a friend, family member, community leader, colleague or even someone you do not know but recognise as a leader – any Australian who you believe makes our country a better place to live.
Nominations are encouraged to be submitted by way of an online form here or at Council buildings, libraries and online through the quick links button at the bottom of this page.
General Conditions of Entry are as follows: (see each category for age restrictions)
Nominees must be a resident in the Richmond Valley and an Australian citizen.
Nominations will not be accepted if an individual has won the same category in previous years.
Nominations must be submitted on Richmond Valley Council's official Australia Day nomination form.
The General Manager must receive nominations by 5pm on Friday, 11 December 2020.
The decision of the Australia Day Selection Committee is final and correspondence will not be entered into in regards to that decision.
Awards will not be granted posthumously.
Contact details of nominators and nominees may be forwarded to local media.
Nominations are now open until 5pm on Friday, 17 December. For further links to categories, please scroll down to the end of this page.
For further information contact the Richmond Valley Council Events Team on 6660 0300.
2022 Australia Day Host – Evans Head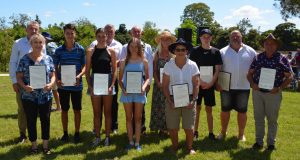 Photo:  2021 Australia Day Awards Winners and nominees – Coraki, 26 January
---
2021 Award Winners
---
CITIZEN OF THE YEAR
Paul Bengtson, Casino
Paul has an impressive record of service to the community and gives unselfishly to the community through many organisations. Paul has demonstrated long term commitment to the community, and he is an inspiration and example to all members of the Richmond Valley.
Paul became a member of Casino Men's Shed in 2012 and was elected Treasurer unopposed in 2013. He held this position for approximately five years before becoming President, a position he has held for three years. Paul is present the three days each week the Casino Men's Shed is open, he leads and encourages other members to be actively involved and attends many fundraisers.
Paul has been involved with Casino Legacy as a legatee for eleven years and is dedicated to caring for the welfare of widows and is always aware of their needs.
He has been involved in the Casino Amateur Swimming Club for fifteen years. Of this time, he has been President for eight years, Vice President for a year and Treasurer for a year. His children finished swimming long ago, but he had an unwavering commitment to youth in the community.
Paul's longest volunteer service is the St Mary's Parish Parents and Friends Association. During his service he was President from 2006 through to 2015 and Treasurer from 2017 through to 2021. Through his service to the school and more importantly, the children, he epitomises community spirit and service.
Richmond Valley Council congratulates you. This award is recognition of your invaluable contribution to our community.
Your can do attitude, professionalism and commitment to the people of the Richmond Valley makes you an outstanding worthy recipient of the Richmond Valley Citizen of the Year.
---
VOLUNTEER OF THE YEAR

Stuart Holm, Coraki
Stuart has been a volunteer for the local SES for 2 years now and has given many hours to the community during the 2019/20 bushfires.
He volunteers his time to the healthy towns challenge, in which he provides support for the activities that occur, and he also volunteers as a marshal for the boat races in Coraki.
Richmond Valley Council congratulates you. This award is recognition of your invaluable contribution to our community.
---
YOUNG SPORTSPERSON OF THE YEAR

Lachlan Coe, Casino
Lachlan has been excelling in both Softball and Baseball over the past two years and has seen him grow into a wonderful sportsperson.
The past two years has seen Lachlan selected to play for the Australian Softball Team in the Under 14s International Friendship Series which was an amazing effort. He was selected after competing in the National Championships in Canberra, where played for NSW Country. Recently, Lachlan was named in the NSW State Squad for national competition for 2021, where selections occurred in January for the state team.
In 2020, Lachlan was selected to play Baseball for New South Wales after trialling for NSW Showcase. This achievement would have seen Lachlan compete in America- an amazing feat for a young rural kid, however due to COVID the team is on hold.
Lachlan was named the Most Valuable Player for Lismore Workers Baseball Club two years in a row and was awarded the Baxter Medal for Player of the Year. He trains hard and is self-motivated to be better each time he plays. He puts back into his sport by umpiring, coaching and inspiring juniors.
Lachlan is achieving at a local, state, national and international level through a strong desire to achieve. Through all this and whilst still at school, he still finds time to give back and help grow softball and baseball locally.
Richmond Valley Council congratulates you. This award is recognition of your invaluable contribution to our community.
---
Nominees:
Skye-Maree Oldham, Ella Keep, Connor Turner, Paul Cowles, Michelle Pagotto, Trish Brims and Gwendolyn Gray