Wetland Group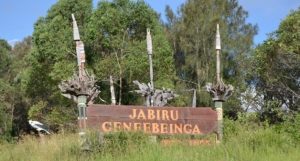 Interested in joining a Wetland Group?
The Casino Wetland Group will be made up of dedicated community members to help preserve and conserve our precious wetlands in the Casino region. If you have a passion for nature, and water ecosystems, and a desire to positively impact our environment, then you've come to the right place.
Our sub-group, operating under the larger umbrella of Landcare, is committed to protecting and restoring the unique wetland habitats that play a vital role in supporting diverse flora and fauna.
Join us in our mission to safeguard these invaluable ecosystems and foster a stronger connection with the natural world. Together, we can make a significant difference for future generations to come
Starting a group
To help us gauge your level of interest and availability we kindly request you to take a moment and fill in a quick survey.
By completing this survey, you will help us plan our initial gathering and provide valuable insights into your preferences and expertise. Join us today and be a part of this exciting community-driven initiative! Together, we can create a thriving wetland ecosystem in Casino.
Link to survey: