Harry Kenmare, PI at your Service by A. B. Patterson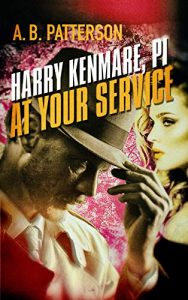 This is the 3rd Aussie fiction book I have read about Private Investigator, Harry Kenmare.  Harry is old school, knockabout former disgraced cop who is now a PI in Sydney. He loves women and whisky and trouble seems to find him and he gets results. This book involves 7 short stories where Harry gets justice done in his own way is the seedy parts of Sydney. He mixes with corrupt politicians, bikies, druggies, strippers and even the Triad.
This book is quite graphic and is not for you if you are offended by graphic language, sex and violence. It contains a lot of typical Aussie humour, a little bit similar to Robert G Barrett books and his Les Norton character.
The other books about Harry Kenmare PI are Harry's World Part 1 and a Part 2. I would recommend reading them in sequence but is it not absolutely necessary
5 stars