The bookbinder of Jericho written by Pip Williams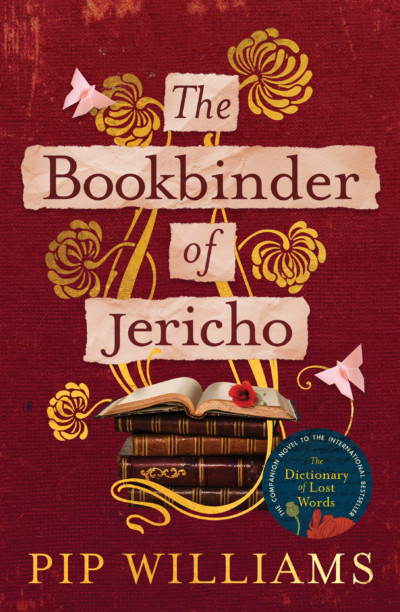 In 2021 I listed The Dictionary of Lost Words by Pip Williams in my top 5 books of that year. I became totally immersed in the historical world that Williams presented, centred around the compilation of the Oxford English Dictionary.
I have been eagerly anticipating The Bookbinder of Jericho, the follow-up companion to that novel, and I was definitely not disappointed when finally I was able to read it.
In both books, Williams has created works of historical fiction that are meticulously researched and have wonderful character development.
Set during the First World War, in The Bookbinder of Jericho Williams has once again interwoven throughout the story themes of friendship, love, loss, the impact of war on both those who fight and those who are left behind, and the issues of class and gender of the times
In The Dictionary I was fascinated to learn about the world of lexicography, in The Bookbinder I was equally fascinated to learn about the traditional world of book binding, and the lives of the women who did this work.
Pip Williams has once again created an insightful and beautifully written work of historical fiction.
A must-read for fans of The Dictionary of Lost Words, and for book lovers who appreciate well written historical fiction.
You can read Cheryl's review of The Dictionary of Lost Words here.