The unbelieved by Vikki Petraitis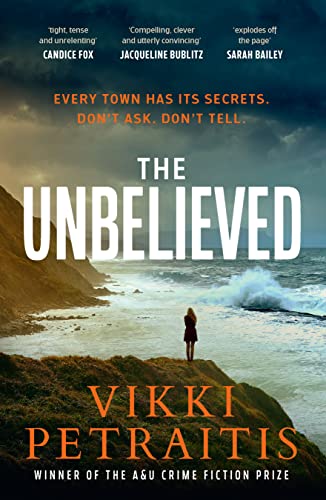 This is a great Aussie thriller set in the small coastal town of Deception Bay. Fans of Jane Harper's "The Dry" would enjoy this book.
There have been a number of sexual attacks on local women who have had their drinks spiked and Senior Detective Antigone Pollard, a local recently returning from Melbourne sets out to solve the cases. Along the way she faces opposition from the local men as well as her own boss. She also attempts to solve an older murder which had had been recorded as a murder/suicide.
A great read.
⭐4/5