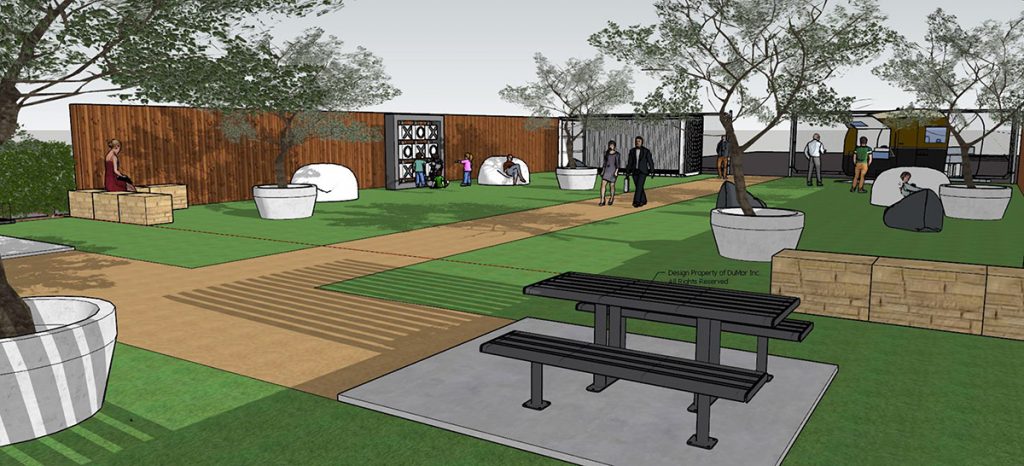 BARKER Street Casino is about to get its very own park, thanks to a $340,000 NSW Government's Streets as Shared Spaces grant.
Borne out of the COVID-19 pandemic, the Streets as Shared Spaces program provides one-off grant funding to support local councils to test and pilot new and innovative ideas for streets as safe, shared public spaces.
Richmond Valley Council took the opportunity to apply for funding to provide the community with an enhanced amenity, to be known as The Greens on Barker.
The project involves the transformation of a vacant, under-utilised block of land, which was marked as a future carpark extension. It will feature shade structures, accessible pathways, sandstone blocks for seating, picnic tables, noughts and crosses play equipment, and landscaping, as well as pavement stencilling and artwork.
The area will have power and water and be able to host pop-up markets and performances, extending the economic reach to artists and local growers.
Council's Director Projects & Business Development Ben Zeller said the Shared Streets program supported residents and businesses by temporarily adjusting uses of public spaces to provide for in-street activities like outdoor dining.
Mr Zeller said there were benefits to creating people-centric spaces, such as fostering connection, reinforcing a sense of community, and allowing the local economy to flourish.
He said the project was not only providing a green space within the CBD, it was designed to encourage people to spend more time in town, which in turn would increase economic stimulus.
He said he was looking forward to seeing how residents, visitors and businesses enjoyed the additional outdoor amenity.
"There has been a noticeable increase in activity in the CBD since the floods, and we all know being outdoors is essential for our physical and mental health, so I have no doubt this specially-created space will bring a new energy to not only Barker Street, but the whole CBD," Mr Zeller said.
Work is expected to begin next month.