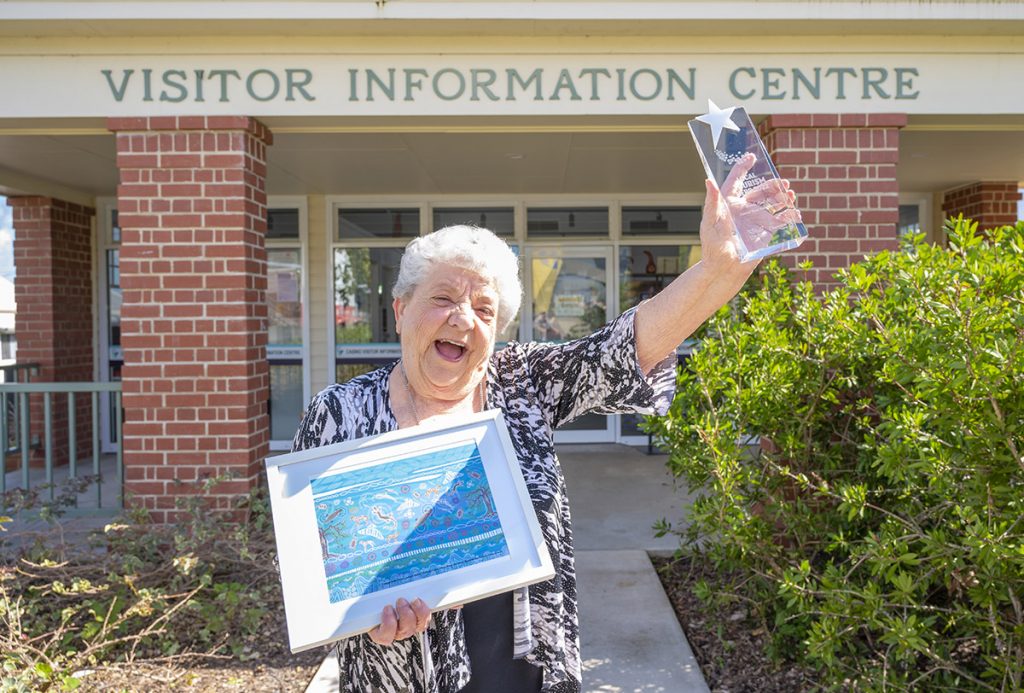 CASINO'S much-loved 'Town Crier', Brenda Armfield, has been recognised for her support of Richmond Valley events and tourism by being named a Local Tourism Hero.
The announcement was made at last week's North Coast Tourism Symposium and Awards Gala Dinner in Grafton.
Brenda is a well-known identity in the Casino area. She is a life member of both the Casino Beef Week Festival and Casino Show Society and volunteers at COW FM community radio station with her great shows where anything goes, including the popular 'down memory lane' segment.
She also freely gives her time to the Casino Historical Society, the Casino Orchid Society, and she is a member of Casino Men's Shed and the Casino view Club, as well as raising money for charities.
Brenda has spent the past 35 years using her balloon-bedecked lime green Moke and personality to promote the town's activities.
A performer and entertainer who was singing, dancing and performing comedy at the age of four, and who cut her teeth in vaudeville shows, Brenda became involved in promoting the Casino Beef Week Festival after attending a committee meeting in the 1980s. Her promotions schedule has grown to include all local events.
She is an absolute treasure to her family, husband Warren, and her many friends. We all love and cherish her and were proud to nominate her as our Local Tourism Hero.
This year's Tourism Symposium theme was Evolution for Success, featuring renowned futurist Steve Sammartino as opening keynote speaker, as well as Stewart Moore, CEO of Earthcheck, and Dr Catriona Wallace, leading artificial intelligence and digital transformation expert.
Clarence Valley Council partnered with Destination North Coast to co-host the annual event.
Grafton's iconic Saraton Theatre was the venue for the Symposium on Thursday 28 July, followed that evening by the Awards Gala Dinner at The Barn in the Grafton Showgrounds.