LOCAL businesses and tourism providers across the Richmond Valley will receive a much-needed boost, with a new Discover Richmond Valley television advertisement airing this Sunday, 15 November, on PRIME7 and NBN.
The ad, which will feature across the Gold Coast and Lismore viewing regions, is part of a comprehensive Discover Richmond Valley brand and marketing campaign, which includes an updated brand, YouTube and social media campaign, and new look visitors' guide.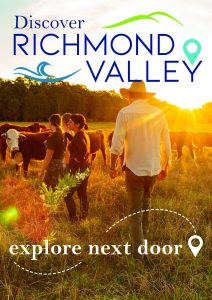 Put together by local design and marketing studio Wild Honey Creative, the Explore Next Door campaign was funded by the NSW and Australian governments as part of a targeted grant package to help restart tourism in the region following bushfires and COVID-19.
Mayor Robert Mustow said with travel restrictions easing, the Richmond Valley was perfectly positioned to welcome visitors to explore the vast range of experiences which were available in the area.
Cr Mustow said local businesses and tourism operators had suffered in recent years, and the new campaign was about encouraging people who lived within a three-hour drive of the Richmond Valley to plan and book a holiday here.
He said the new brand and the Explore Next Door campaign put the Richmond Valley in the forefront of people's minds and showed off the unique range of destinations and experiences available right next door.
"Australians want to support regional areas which have been affected by bushfires, drought and the pandemic," Cr Mustow said.
"It's crucial we remind them that the Richmond Valley is safe, welcoming, and convenient, with an incredible range of places to explore from the coast to the country."
The campaign features new still and motion imagery created at more than 17 locations across the Valley, with local community members and Council staff volunteering to be involved.
Highlights include the stunning beaches and nature reserves of Evans Head, the Evans Head Aviation Museum, the Aranyani Bison Adventure Tourist Park in Myrtle Creek, Coraki and Woodburn recreation areas, an organic tea tree farm in Woodburn, the New Italy Museum, and the Casino Mini Rail and Museum amongst other local gems.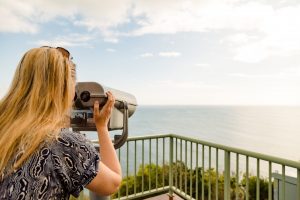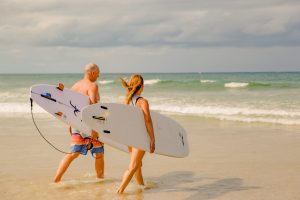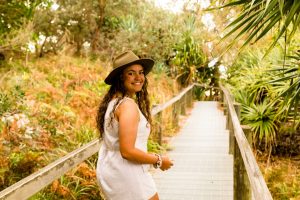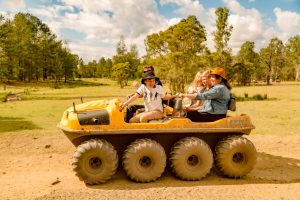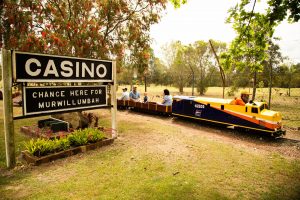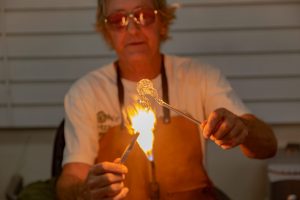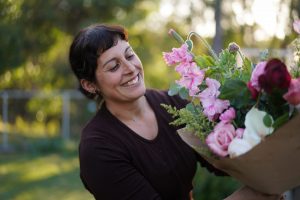 Council's Manager Tourism Sharon Davidson said the campaign aimed to appeal to families and grey-nomad travellers in particular, encouraging them to move around the entire Richmond Valley, rather than remain solely on the coast.
Ms Davidson said there was so much to explore in this beautiful part of the world and this campaign showed the variety and quality of our tourism offering.
She said whether you were a nature lover, a family looking for quality time together, or a couple planning a romantic country escape, you could find it right here in the Richmond Valley.
"Right now everyone feels like a holiday," Ms Davidson said.
"This campaign will inspire those who are able to take a holiday to support our local businesses and attractions, which will boost our economy and save jobs across our tourism and small business sectors."
The new look destination branding and the Explore Next Door campaign will be rolled out on a range of channels, including Prime7 and NBN television in Northern NSW and South East Queensland, in print, and on Council's social media and digital channels across the summer months. However, the campaign has been intentionally crafted to work across every season.
Creative Director of local design and marketing studio Wild Honey Creative Jasmine Phillips said the nature of the campaign meant that it would still showcase the region long after travel restrictions had eased, and life returned to a more normal state.
Ms Phillips said the events of the past year had really altered what many travellers and families were looking for in a holiday.
"Crowded cities and beaches are off the list, and Australians are instead yearning for quality time together, exploring nature and connecting authentically with their culture, their history and each other," she said.
"We know that travellers choose the Richmond Valley because it is close, safe, convenient, and affordable, but we also wanted to show how warm, welcoming, and fun it is here … a quiet and pristine region full of unique and authentic experiences waiting to be uncovered.
"We think the grass is actually greener in the Richmond Valley, and it's the perfect time for people to explore next door."
The campaign also encourages travellers to learn more about the region through its new look Discover Richmond Valley Visitors' Guide, which will be available in visitor information centres across the country, as well as on the discoverrichmondvalley.com.au website. The website also lists accommodation providers, eating places and attractions in each town, as well as downloadable itinerates to make trip planning easy.
With more travellers doing their holiday planning on social media than ever before, the campaign also includes a competition beginning this Sunday, 15 November, on Facebook and Instagram, where entrants can win one of four Richmond Valley prize packs drawn over the coming month. Prizes have been generously donated by local businesses Amarina Farm Stay & Gardens, Arrows Fishing Charters, Clydesdale Motel & Steakhouse, the Lazy Labrador Café, Aranyani Bison Adventure Tourist Park, Casino Miniature Railway & Museum, Casino Historical Museum, Northern Rivers Military Museum, and New Italy Museum.
The campaign will be formally launched at a COVID-safe event at the New Italy Museum Complex on Thursday 26 November, from 6pm. The function will include an acknowledgement of the one-year anniversary of the Myall Creek Road bushfire.'