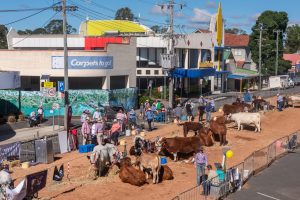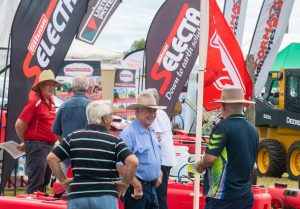 RICHMOND Valley Council has again thrown its support behind two of the area's most iconic events with the renewal of its significant sponsorship of the Primex Field Days and the Casino Beef Week Festival.
Council has committed to a new three-year deal for both events, with an annual cash sponsorship of $25,000 to Primex and $30,000 to Casino Beef Week.
General Manager Vaughan Macdonald said Council had been a strong supporter of the events since their inception, and the continuation of sponsorship was an endorsement of their importance to the region.
"Council values the contribution the events make to our local economy and the promotion of our region as a great place to live, work and play," Mr Macdonald said.
Casino Beef Week is the cornerstone event for Casino, known as the Beef Capital, with more than 100 events spread over the 11 days of the festival, bringing people from across the country to celebrate our thriving agriculture industry.
Primex is one of the leading agribusiness exhibitions in Australia, bringing more than 25,000 to the area each year and generating an estimated $47 million in sales for exhibitors.
Mr Macdonald said growing the local economy was one of Council's key priorities under its Richmond Valley Made 2030 Community Strategic Plan, developed in consultation with the community, and increasing business and visitation to the Valley was a crucial part of that strategy.
"Council is strongly committed to supporting these events' ongoing success," he said.
"I encourage everyone to come along and join in as we celebrate the best of our wonderful Richmond Valley."
As part of the agreements, Council will also supply additional support, including a shuttle-bus service for Primex.
Primex will occur at the Richmond Valley Event Centre, Casino, from Thursday 11 May to Saturday 13 May.
Casino Beef Week will begin Saturday 20 May and finish Tuesday 30 May.
For more information on the events, visit www.primex.net.au and http://www.casinobeefweek.com.au