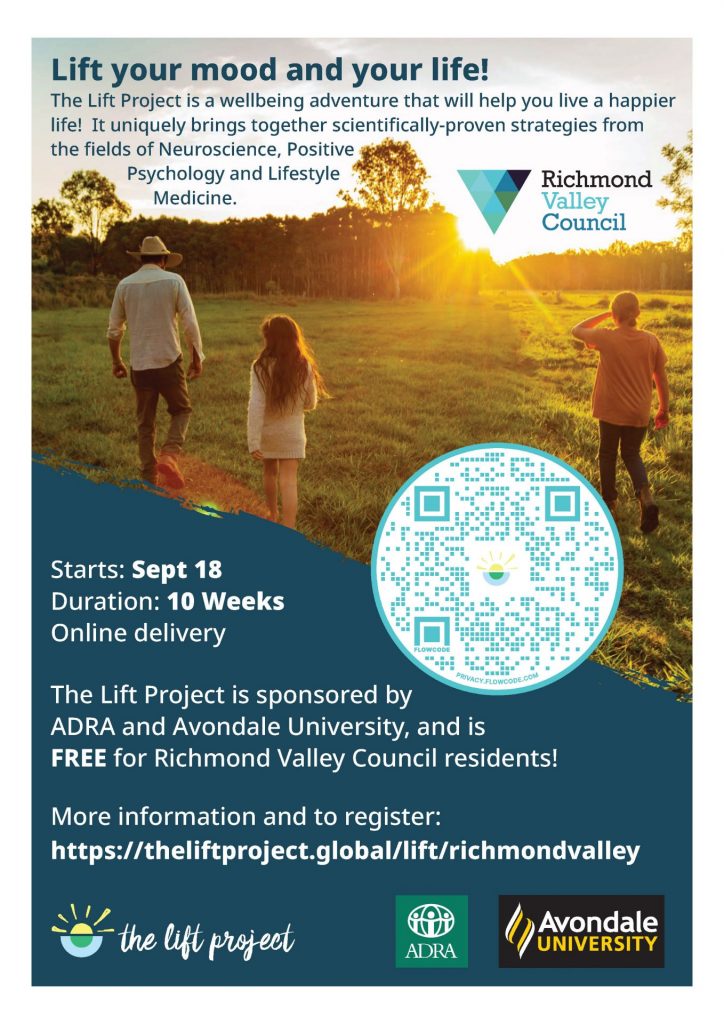 Richmond Valley residents are invited to take part in The Lift Project – a wellbeing adventure that will help you live a happier life.
Richmond Valley Council has partnered with The Lift Project to provide tools and tips to support the mental health and wellbeing of individuals, families and community groups living in our area.
Designed to lift your mood and your life, this 10-week online course is available online and is free!
The Lift project is lifting lives across the globe by equipping individuals with the skills to take charge of their own well-being, build resilience and live a happier life. Sign up with friends, families and co-workers!