Major infrastructure investment in the waste industry is one step closer today with the release of the North Coast Region Waste Investment Review.
Led by Richmond Valley Council and conducted by Arcadis, the review is a collaboration between the Department of Regional NSW together with the 13 councils in the North Coast region of NSW, who are working together to consider options to develop regional responses to collective waste challenges.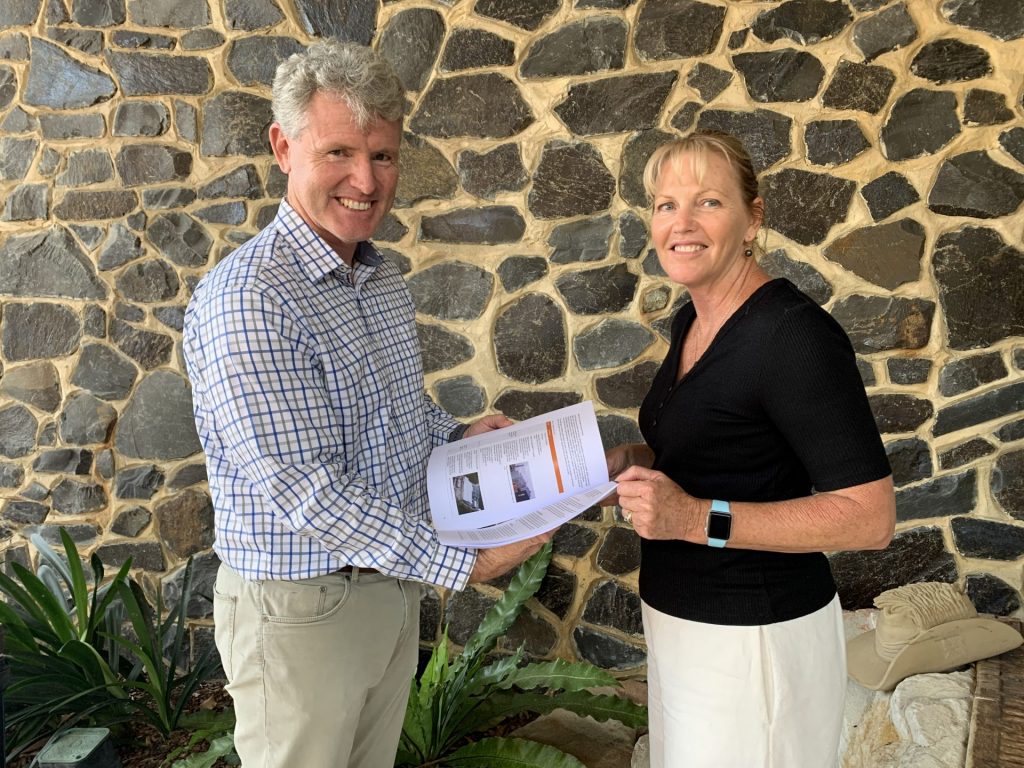 Pictured: Richmond Valley Council General Manager Vaughan Macdonald and Louise McMeeking Director, North Coast Department of Regional NSW.
Member for Clarence Chris Gulaptis said the review builds on a collective commitment to reduce waste to landfill and improve reuse and recovery of waste on the North Coast.
Comprised of two streams, Stocktake and Options Analysis, the report represents a vital tool for local government and potential investors to make informed investment decisions when considering waste infrastructure investment. It also highlights both the challenges and opportunities for collaboration at a regional scale for waste infrastructure projects.
Mr Gulaptis said the review identifies opportunities for building infrastructure that will divert residual waste from landfill such as energy-from-waste (EfW) technologies or circular economy options that can help leverage businesses on the North Coast.
"This report lays out feasible options that each council can take on board in response to various waste challenges," Mr Gulaptis said.
Significant changes in the waste industry have been a catalyst for local government to investigate new opportunities and technologies. The detailed Stocktake and Options Analysis conducted by Arcadis will provide the platform to attract investment in regional facilities, as well as support development of local circular economy opportunities in recovered materials from the supply chain through to end markets.
"It's fantastic to see what can result from state government and councils working together for a common goal, and I look forward to seeing the benefits this report will generate for communities on the North Coast." Mr Gulaptis said
The North Coast is known as a region of strong collaborators and leaders in industries of renewable energy and innovative approaches to waste management. The North Coast Region Waste Investment Review will help councils and potential investors make informed decisions on developing infrastructure which diverts residual waste from landfill whilst still prioritising recycling and recovery rates.
A copy of the report will be available online at investregional.nsw.gov.au/news/nsw-north-coast-waste-investment-review/ or contact the team at Richmond Valley Council.