Richmond Valley Council is seeking community feedback on the draft master plan for the restoration of the Casino Civic Hall.
The draft plan sets identifies priorities for the renewal of one of Casino's signature public buildings, with the purpose of returning the 84-year-old Art Deco hall to its former glory as Casino's performing arts and culture hub.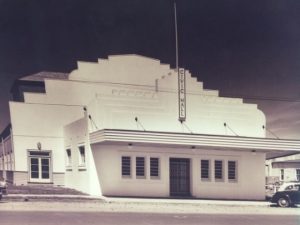 Council engaged architects from STEA to prepare the  master plan for the development of the site, using information complied from community meetings and feedback. The consultant team included the following disciplines;
Architect
Theatre Consultant
Acoustic Consultant
Structural Engineer
Mechanical Engineer
Electrical Engineer
Hydraulic Engineer
Building Surveyor
A copy of the master plan can be viewed or downloaded via the link below.
Progress has already been made on some aspects of the master plan, including:
Installation of wall mounted fans
Restoration of art deco lighting on ceiling and pillars
Electrical upgrades
Replacing of joints, bearers and flooring in the main hall area
Under-stage flooring for storage of new chairs
Internal plastering and painting
More information on the project is available here.
Any person may make a submission in writing to Council by one of the following methods:
Submissions close 4pm, Friday 5 March.