Gotta get Theroux this : my life and strange times in television. Written and read by Louis Theroux.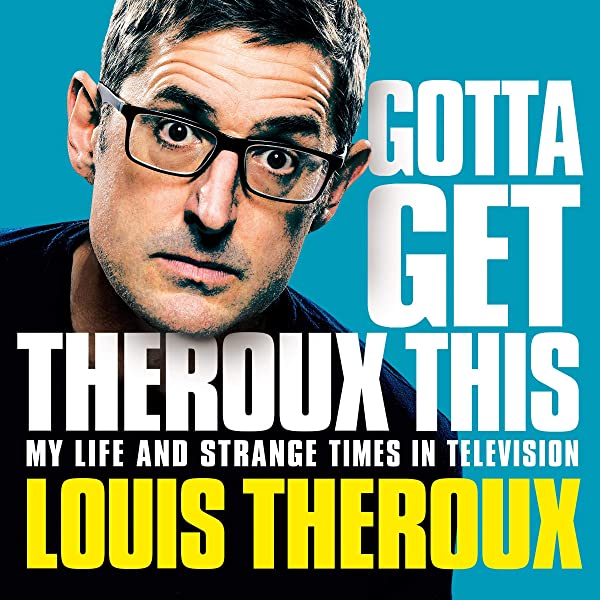 I have listened to a handful of memoirs as audiobooks now and I must admit that there is something especially engaging when someone's memoirs are narrated by themselves.
If you haven't had the pleasure of watching any of Louis Theroux's documentaries, Louis Theroux is a British  journalist who began his career with Michael Moore's TV Nation in the mid 1990s . From there he went on to be involved in a large number of documentaries on a very wide range of subject matter, quite often looking to push boundaries to show subjects that might otherwise be hidden or not discussed openly. Some of his most famous subjects include: Jimmy Saville, members of the Westboro Baptist Church, Scientologists, white nationalists, sex workers, those suffering with eating disorders, and the pornography industry. He even spent time with Joe Exotic, "The Tiger King", a long time before Netflix picked up Joe's story. Theroux's style is very laid-back, socially awkward, and unobtrusive which allows those he interviews to often say more than they might have considered saying!
Theroux brings his very dry wit and humour to both the content and the narration of this eAudiobook. It's a personal account of his life and his body of work. He talks about his partners and children and the many geographic moves he has made to live where his work has taken him. Some of the most interesting parts of the book are his behind-the-scenes descriptions of the many people he has met and interviewed and the experiences shared when making the many documentaries he has been involved with.
This book would be of interest to any, but is particularly enjoyable if you are a fan of his large body of documentary work over the past 25 years.
Ngarie Macqueen – Casino Library Coordinator