Little Falls by Elizabeth Lewes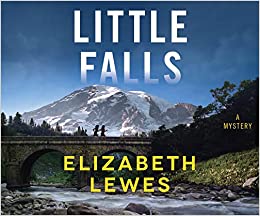 I have just read the audio recording of Little Falls by Elizabeth Lewes.
It begins with Iraq/Afghanistan veteran medic Camille Waresch home-side, suffering with PTSD & living back in her remote hometown, Little Falls, as a property-tax ranger. On her rounds Camille discovers the shockingly tortured corpse of a local boy who has been dating her unruly daughter.  Camille has seen this type of horror before. She knows the boy's torture/death is a deadly message/warning – like soldiers murdered the same way in Iraq/Afghanistan because their involvement with drugs/arms/people trafficking was discovered. Could the message be the same?  Is the message for Camille or someone close to her?
Little Falls is a hard hitting, psychological drama that forces you into a world of vicious crimes and punishment whilst giving the reader a glimpse into the hellish suffering experienced by veterans both at war & home.
NOT for everyone.
Reviewed by Corinne Hughes, Kyogle Branch Librarian.