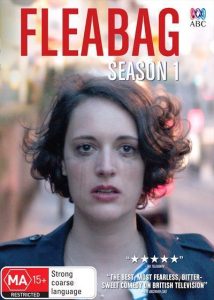 Fleabag : season 1 and 2
Fleabag is a show written by and starring Phoebe Waller-Bridge, who also wrote and produced the first season of Killing Eve – obviously an amazingly talented human!
I don't want to give too much away as I think that will detract from the impact of the show, but I will tell you that Fleabag (she is never addressed by a given name in the show), is a woman who is dealing with internal trauma, who is independent in action and thought, and is very loyal to her sister and father. The cast also includes her sister, who is married and has a step-son, and her father who is in a relationship after the loss of his wife, Fleabag's mother.
The show is unique, dark, sarcastic, raw, heart-felt, and real. It is full of pain, loss, love, connection, and humour, and it explores sex, relationships, family, and life choices.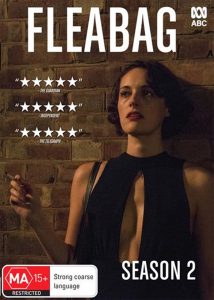 Some unique parts to the show are the way Fleabag looks to and interacts with the audience through the camera, and how those interactions changes throughout both seasons.
The acting by the entire cast involved in the production is high-quality and adds to the overall impact of the show.
Even though there are only 6 episodes per season, the storylines explored are raw and leave you thinking long after the show has ended.
The show isn't afraid to explore themes in an honest way which could make the audience uncomfortable, but this makes it brilliant to watch.
Ngarie Macqueen – Casino Library Coordinator