'Kedi.'  Documentary (subtitled) available to borrow on DVD or stream on Beamafilm.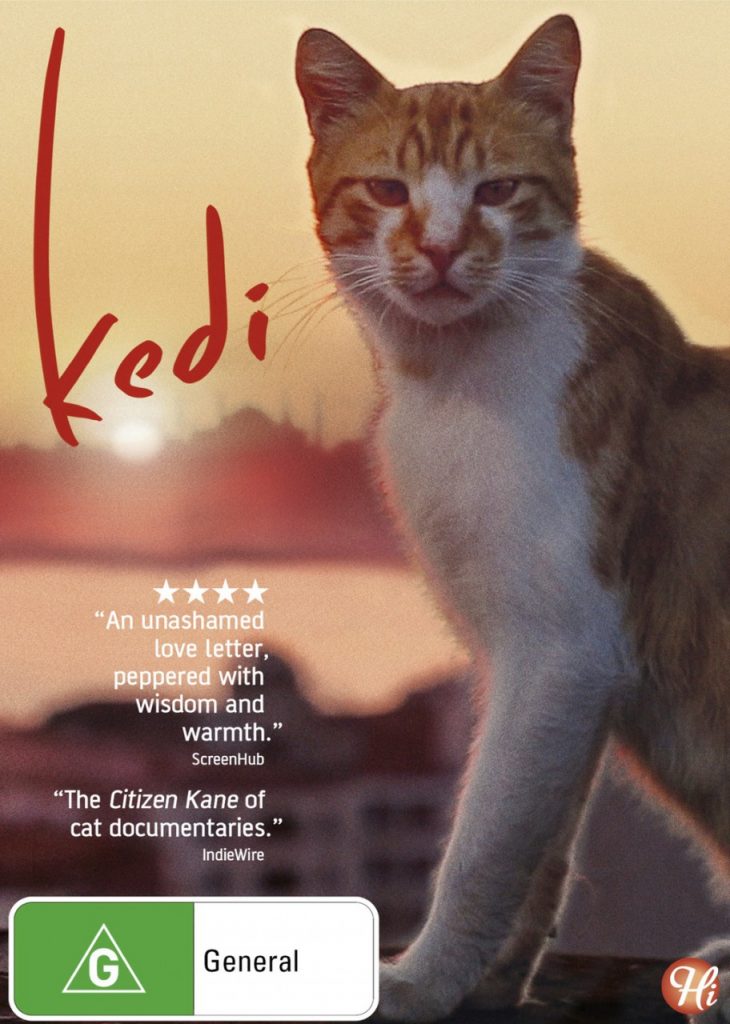 'Kedi' (Turkish for 'cat') is a delightful documentary film that follows the lives of seven different street cats in Istanbul, and interviews some of the people who know and interact with them. Street cats have roamed the city of Istanbul in vast numbers for thousands of years, and are accorded freedom, respect, and kindness from the citizens of this vibrant, bustling city.
The people interviewed for 'Kedi' share their personal stories of the street cats that have impacted their lives – bringing joy, enrichment, and even giving new life purpose to some. 'Kedi' is not simply a film for cat lovers. It is a thoughtful, insightful portrait of Istanbul and its inhabitants – both feline and human.
Beautifully filmed, this documentary is both absorbing and heart-warming, and gives a surprising and wonderful insight into the many aspects of life in this metropolis.
This film made me want to travel to Istanbul and see the sights of this unique city and to experience for myself the connection between street cats and humans.
Cheryl Thompson – Library Assistant.