IN an early Christmas present for Coraki, the recently upgraded Coraki Riverside Caravan Park and Camping Grounds is flush with visitors, with the park almost fully booked for the next five weeks, bringing an extra 400 people to the town.
A local chapter of the Campervan and Motorhome Club of Australia, the Northern Rivers Robins, has made the park their home this week – booking almost all available spaces and bringing with them much-needed spending power for local businesses.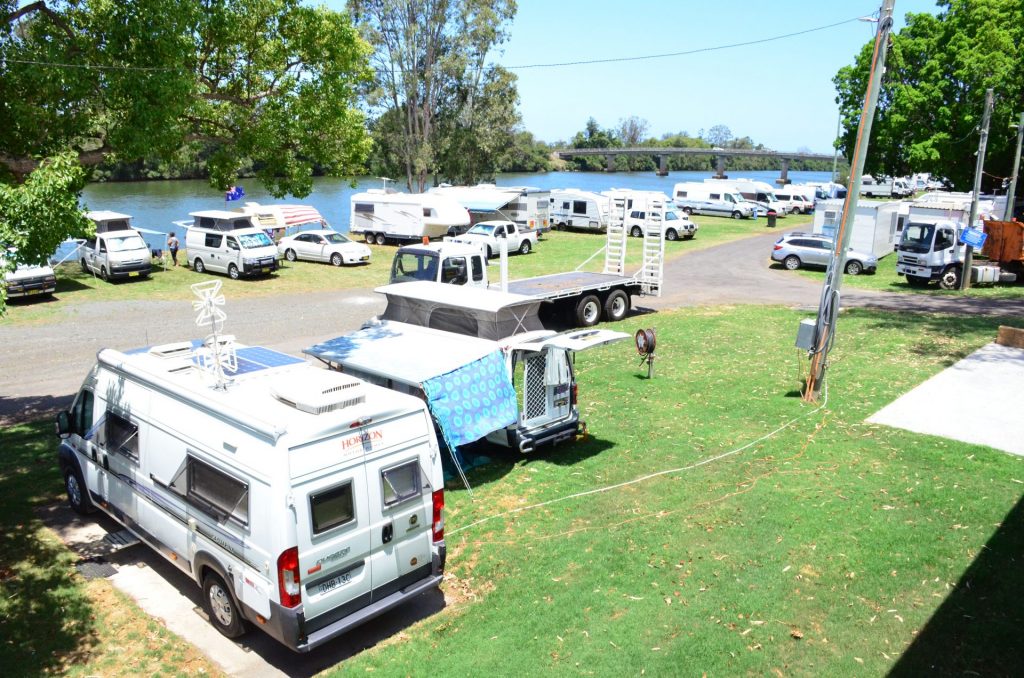 Availabilities are also in short supply leading up to Christmas, with a peak in bookings from Boxing Day right through until mid January.
The booming demand from visitors follows a significant investment by Council in the park and its surrounds, aimed to help attract visitors and provide great amenities for locals.
Thanks to a grant from the Federal Government, Council was able to invest $585,000 into a new amenities building for the park, which was a top priority to help rejuvenate the area.
Opening three weeks ago – in time for summer – the new building offers modern showers, toilets, laundry, a camp kitchen, and a scenic deck overlooking the Richmond River.
Park manager Peter Baker said guests had made a point of complimenting the new infrastructure.
"This building has brought more people here, and that's coming from their mouths," Mr Baker said.
"The amenities are clean, they are new, people don't have to wait in line to have a shower or go to the toilet. There is a great laundry and a camp kitchen.
"It's made a huge difference.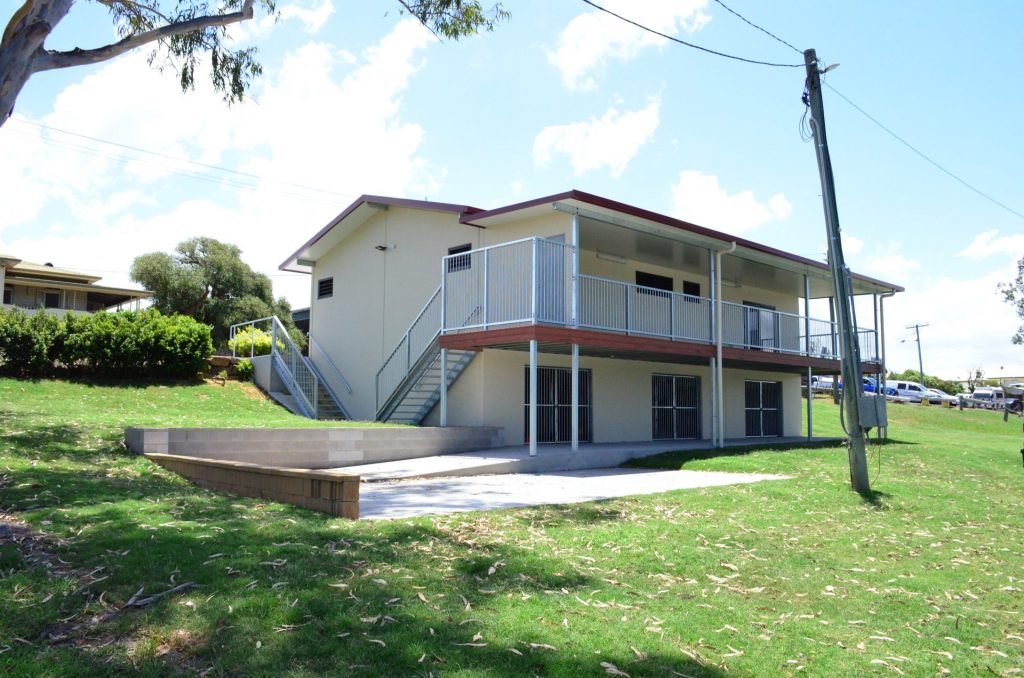 "It's not just the amenities block, it's also the look of the whole place. It feels fresh and it looks fabulous."
Another recent improvement at park was an increase in the number of available powered and unpowered sites.
Richmond Valley Council General Manager Vaughan Macdonald said Council's strategy was to develop a healthy year-round visitor economy in Coraki.
"We recognise the park is an engine room for the local visitor economy, and that's why these investments were vital," Mr Macdonald said.
"Having the park booked out means around an extra 400 people will be in Coraki, providing a much-needed boost to the local economy.
"Alongside the new amenities block, funded by the Federal Government, Council invested substantially in landscaping the grounds, upgrading the power supply, fixing drainage issues, sealing the internal road, and marketing the park to a much wider audience.
"Extensive works along the riverfront have also been ticked off in 2020, including a 570m pathway, seven new table and chair settings, new BBQ, a sandstone retaining wall, new pontoon and jetty, as well as an upgrade of the beach area and boat ramp.
"Coraki also features in our new tourism campaign, Explore Next Door.
"With the increasing popularity of grey nomads and other demographics of campers and caravanners, Coraki is now in a great position to capitalise."
Richmond Valley Mayor Robert Mustow said the investment in Coraki was helping to highlight Coraki's natural beauty.
"Coraki is a charming village at the confluence of two mighty rivers and is brimming with natural assets," Cr Mustow said.
"It is so close to everything, yet just far enough away to have peace and serenity, and a go-to precinct for all kinds of outdoor activities, such as fishing and boating, kayaking, and bird watching.
"All the park needed was some TLC and a solid refresh of its infrastructure. I'm pleased to see this has been delivered, and the demand for bookings over Christmas shows Council's investment is already bearing fruit."