The Rosie Trilogy by Graeme Simsion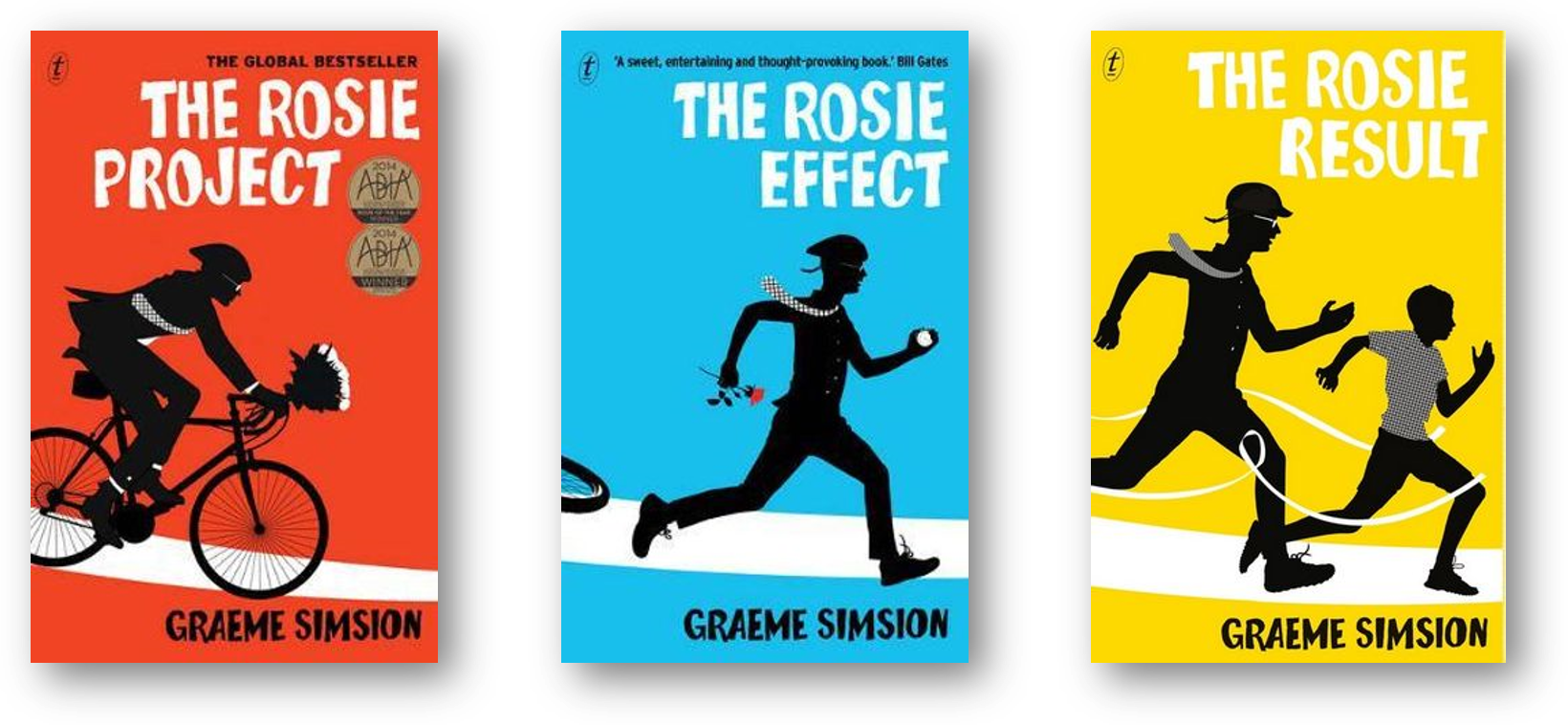 The Rosie Trilogy is the story of Don Tillman, a middle-aged university professor who has never quite got the hang of 'fitting in'.
In the opening novel The Rosie Project, Don devises a questionnaire to assist him to find a suitable wife. By narrowing down the list of prospective women in this way, there will be minimal disruption to his weekly schedule which he follows down to the minute. Hilarity ensues when the Wife Project doesn't give the intended outcome and Don falls for Rosie – a woman who in no way resembles Don's 'perfect wife'.
In The Rosie Effect, Don and Rosie are now married and living in New York. Don has devised his new weekly schedule and everything is going according to plan…until Rosie announces that she is pregnant. Aware that he lacks parenting skills, Don's next project is to become good father material. On the way he narrowly avoids being arrested and causing the end of his marriage.
The Rosie Result takes place more than ten years later when Don, Rosie and their son Hudson have moved back to Melbourne. Hudson displays signs of having similar social problems to his father. Don's project this time around is to use his personal experience of childhood to prepare Hudson for high school. Hudson ends up facing expulsion and his school teacher wants him to be assessed for autism. Ultimately this forces Don to face his own reality.
The Rosie Trilogy is very funny, quirky and uplifting. It has much to teach us about empathy, identity, and human nature. I thoroughly enjoyed it.
Taryn Kelly – Library Technician