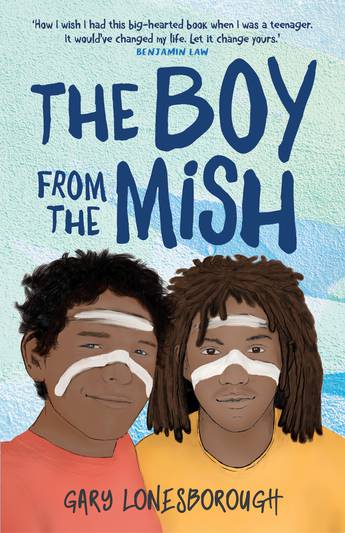 The Boy from the Mish by Gary Lonesborough
The Boy from the Mish is young adult fiction and is the debut novel from Indigenous author Gary Lonesborough. I was excited about this book as soon as I heard it had been published because there are not many stories available for this age group where the main characters are Indigenous. I also like to read books by new Australian authors.
The Boy from the Mish is a coming-of-age story about male Indigenous teenagers and has romantic and social/cultural elements. I really enjoyed it. It's about 17-year-old Jackson who lives in an Aboriginal mission near a coastal town. Jackson has a girlfriend but is beginning to question his sexuality, and this becomes a major concern for Jackson when he develops an attraction to Tomas, a visitor from Sydney. Jackson believes that his family and friends would reject him if he came out as gay, and thinks he would no longer be welcome at the Mish. On top of this, Jackson is dealing with racism from people in the community and the police force, deciding whether to drop out of school, and facing peer pressure to drink and do drugs.
I was really drawn into this story and liked the main characters a lot. I empathised with Jackson, his mum and Aunty, and Tomas, and had insight into how it would feel when faced with their various situations. I recommend it for anyone aged 16 or above and give it 4 stars.
Reviewed by Taryn Kelly – Library Technician