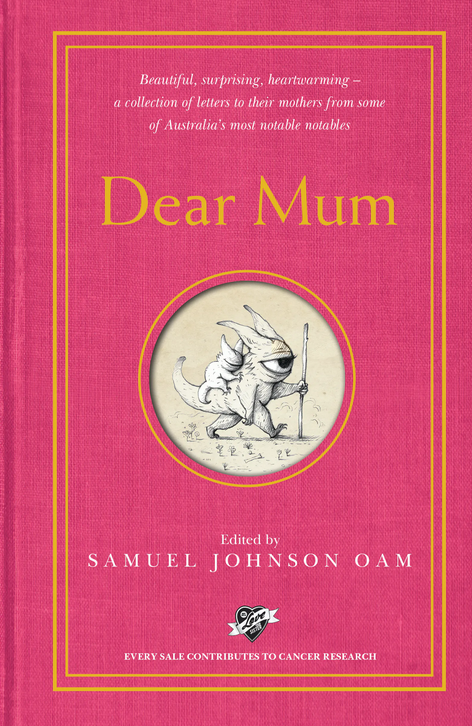 Dear Mum edited by Samuel Johnson
Released for Mother's Day in 2021, Dear Mum is Samuel Johnson's third collection of letters published to raise money for his charity, 'Love Your Sister'.
The letters have been written by notable Australians including Amanda Keller, Vika and Linda Bull, Guy Pearce, Elizabeth Tan, Rebecca Gibney, Peter Helliar, Clare Wright, Hilde Hinton, Gillian O'Shaughnessy, Adam Spencer, Brooke Davis, Lawrence Mooney, Patti Newton, Shane Jacobson, Julie Koh, Susie Youssef, Lehmo, Favel Parrett, Matilda Brown and many more. There are letters that make you laugh and make you cry, and everything in between. They are a tribute to motherhood and give a very personal insight into some of our favourite Autralians.
I enjoyed reading many of these letters but did find some of them heartbreaking. The letter from Guy Pearce to his mother, who has Alzheimer's disease, really had a big emotional impact. Rebecca Gibney's letter also stood out, as did Samuel Johnson's own letter to his mum who died by suicide when he was a young child.
Reviewed by Taryn Kelly – Library Technician.