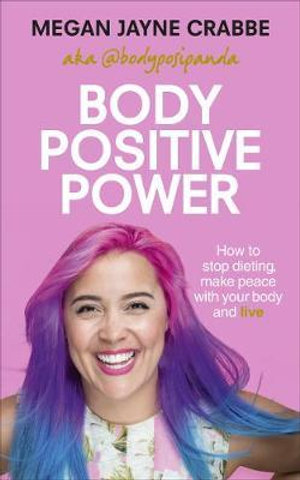 Body Positive Power : How to Stop Dieting, Make Peace with your Body and Live by Megan Jayne Crabbe
This is an important book for anyone who struggles with their body image. It was a book I had seen recommended on social media and the bright and positive cover called out to me from the book shelf.
Megan Jayne Crabbe is a young English woman who in the past had Anorexia. In this book she tells her story of body image issues starting in childhood, through her experiences of eating disorders and staying in a rehabilitation facility, and how she finally overcame the damage that diet culture caused in her life.
The book is informative, personal and positive, and provides inspiration for those needing help to love their bodies. There were parts of the book, particularly in the early chapters, that I found a bit repetitive and tedious. However, I'm really glad I stuck with it because it definitely improved as I read on.
I give this book 3 stars.
Reviewed by Taryn Kelly – Library Technician.