A Lonely Girl is a Dangerous Thing by Jessie Tu
Content warning: this novel contains frequent explicit sex scenes.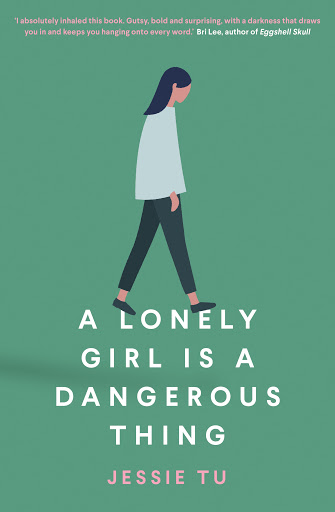 A Lonely Girl is a Dangerous Thing is the debut novel by Australian author Jessie Tu. I chose this book to read as it was recommended by a member of our library book club. I thought the blurb sounded original and interesting, and I like to read stories by new Australian authors. I was not disappointed by Jessie Tu! I think her main character will stay with me for a long time.
This book tells the story of Jena Lin, a child prodigy who spent her early years travelling the world playing violin. In her early teens Jena experiences a breakdown on stage which has dramatic repercussions for her family and her teacher. The novel begins when Jena is a 20-something university graduate who has recently started playing violin again with the Sydney Symphony Orchestra. Jena is not accustomed to sharing the spotlight with an orchestra full of musicians and is obsessive about practice. The violin comes before anyone and anything else. She misses the rush that fame once gave her. She has few friends, a strained relationship with her family, and uses casual sex with strangers to ease her loneliness. Jena auditions for and is offered an exchange with the New York Philharmonic, and her ambition to be back on top grows to new heights, but in her personal life she continues to allow people to use her as a doormat.
At times very confronting, I was deeply moved by this book. While the characters were not easily likeable, we see glimpses of their past throughout the story and learn why they behave in the ways they do. I wanted Jena to once again become a successful musician, but even more than that I wanted her to recognise that her true worth did not come solely from her talent. This book is definitely not an easy read and I hated the ending, but overall I give it 4 stars.
Reviewed by Taryn Kelly – Library Technician