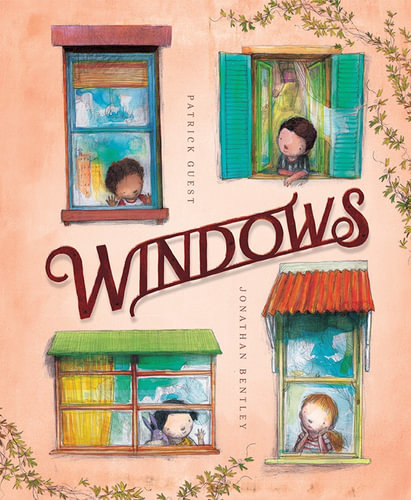 Windows written by Patrick Guest and illustrated by Jonathan Bentley is a timely picture book which tells the story of some children during lockdown in different homes as they describe what they see from the safety of their windows- a much more quiet world with things they may not have noticed before?
Everyone will connect with this hopeful, heartwarming story of what life has looked like for many of us during the coronavirus pandemic- making it ideal for all ages. The gentle rhyme & rhythm combined with the soft, yet colourful illustrations in this book remind us how we can all feel together even when we are apart.
"I'd love to give you all a hug, I'd love to squash this silly bug, but just for now I'll keep away, until the lovely, happy day when all the world can dance and kiss…and hug the ones we really miss" – Patrick Guest.
Reviewed by Tamara Patino, Casino Library Assistant