When Grace Went Away by Meredith Appleyard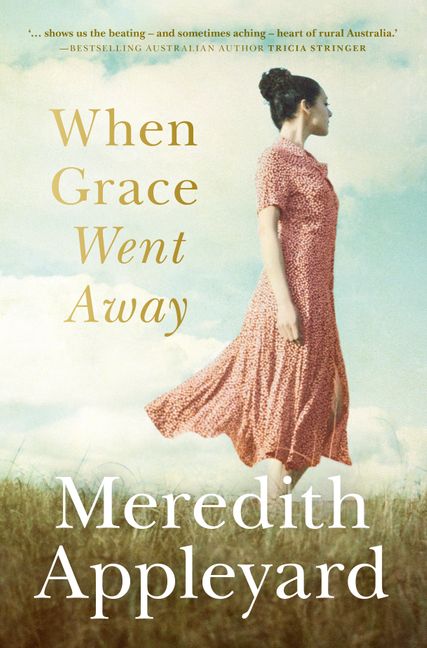 This is the story of a family divided, fractured by a tragedy that struck at the heart of the family, and kept that way by anger, resentment and petty jealousies. It is told through a dual voice narrative. Grace Fairley, the title character, describes her family as 'functionally dysfunctional.' She is the eldest sibling who is also strong and determined to keep her family connected.
Grace works as a financial analyst and has accepted a promotion to the London office. Time-zones and an enormous workload mean she's forced to take a step back from her family. Her mother, Sarah Fairley, is estranged from the rest of the family having fled the South Australian town of Miners Ridge and her embittered husband eight years ago. Grace has been the one to hold this delicate family together ever since by supporting her mother and trying to keep ties between family members harmonious.
Now, in the absence of Grace, Sarah finds herself pulled back to the small town and ready to bring her family back together. With so many bitter resentments to deal with this proves to be a difficult task. But then Sarah uncovers a long-kept secret that could change her family forever.
When Grace Went Away is a story of the search for peace, healing and courage. I found it honest and revealing. Miscommunication and things that are left unsaid seem to dominate the problems faced by this family, but these are common issues that every family must confront at various times.
Reviewed by Sylvia Cooling – Coordinator Programs and Events