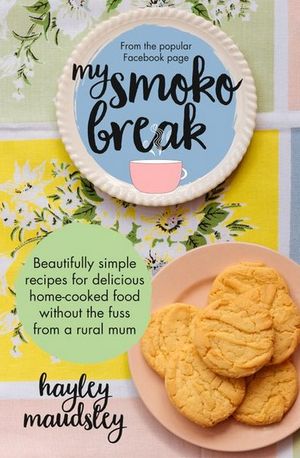 My Smoko Break by Hayley Maudsley
Hayley Maudsley is a rural mum, living and working on an isolated Queensland wheat property with her husband and three kids. After coming across her recipe for Butterscotch Brownies in the Rural Weekly I was delighted to find her book in our library! Just like her brownies, which have become a weekly favourite in our home, Hayley's book is filled with simple to make recipes using everyday ingredients.
Featuring more than 200 recipes, My Smoko Break has you covered with everyday inspiration for breakfast, lunch and dinner, as well as dishes for special occasions, the school lunchbox, treats, desserts and more! He style of measuring ingredients where a cup is just that, a tea cup and a pinch is a pinch with your fingers, adds to the fuss-free theme of the book.
I can vouch for the Homemade Crisps on p.230 which are made in just four minutes using a microwave. The kids love them and like Hayley I can't pump them out quick enough when I make them! This is definitely one of my go to recipe books.
Sylvia Cooling – Coordinator Programs and Events