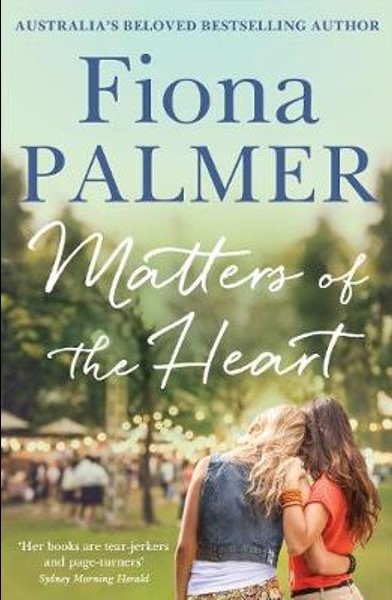 Matters of the heart by Fiona Palmer is set in rural Western Australia. It is here we meet the fiercely strong and independent Lizzy Bennet who is determined to save the struggling family farm.
Working on the land  is all Lizzy has ever wanted to do and her father is more than ready to let her take over the running of their property, Longbourn. When  the neighbouring property is bought by Charles Bingley who is a wealthy and eligible bachelor, Lizzy has little patience for her mother's focus on finding a suitable man for each of her five daughters. But it is Charlie's best friend, farming magnate Will Darcy, who leaves a lasting impression when he slights Lizzy, setting her against him.
The storyline deals with modern ideas of the roles of men and women in a country town, and preconceived notions of who makes a good farmer or not. It is a story about family, female empowerment and matters of the heart in a time where appearance and social media dominate. The characters are authentic and each flawed in their own way. The author has captured the strength of women and their ability to stand on their own two feet, even in the face of people thinking they are unable to do certain things.
This is my first time reading Fiona Palmer and it certainly won't be the last. Highly recommended.
Sylvia Cooling – Coordinator Programs and Events