Honeybee by Craig Silvey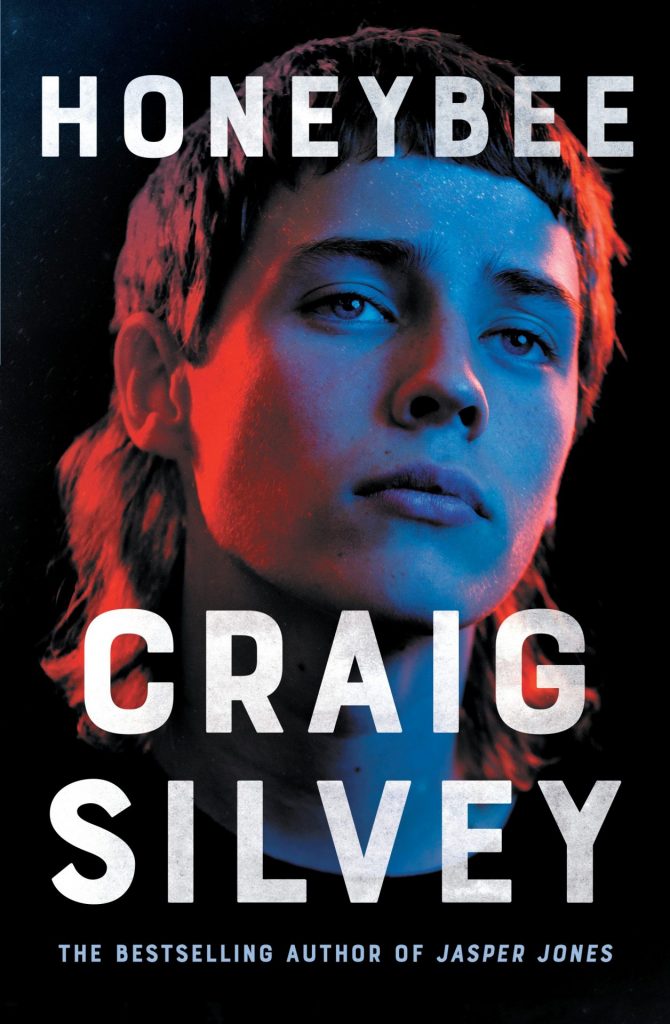 We first meet Sam on the railing of an overpass, where, filled with despair and unendurable hurt, Sam has come to die. Sam is 14 years old, hovering on the edge of childhood and the cusp of adulthood, struggling to find or understand her place in the world. Sam is the only child of a mother who fell pregnant when she was still a child herself. Raising a child without support leads Sam's mother to deal with her frustration and sadness by turning to alcohol and then to much harder drugs. Sam's stepfather is rough and violent and which is evident in his treatment of Sam's mother. There's a lot going on for Sam, a lot of reasons why she might feel damaged and "wrong" which is the term she uses often across the book, for Sam is transgender. Now at the point where her family's desire for her to act "like a man" has intensified she can see no way out of her discomfort and her shame.
Vic is an elderly man who has come to the same place as Sam with the same intention, but for each of them, the presence of the other person makes this act suddenly impossible. Thrown together by these extreme circumstances, they become friends, and then a kind of family when Sam moves into Vic's house. The pair learn to support, accept and enliven each other. Sam also befriends one of Vic's neighbours, the vivacious Aggie, a teenage girl who is so fully herself that Sam can't help but be drawn in. What Sam finds in Honeybee is a different kind of family, and a different kind of love that is based on choice, rather than just on chance. It is with this support and encouragement that she is also able to start to find herself. This is a book as much about these kinds of relationships as it is about self-discovery, self-acceptance and coming-of-age. It is both a heartbreaking but also heart-warming read.
At its core, Honeybee is a novel about unconventional kinds of love, a theme that the author handles with much compassion and sensitivity. The story was inspired by a real life event – which is re-imagined in the opening pages of the novel – where Silvey's brother and sister-in-law encountered a distressed transgender teen standing on the other side of a bridge railing. The author read countless testimonies, perused internet forums, watched video confessionals, interviewed gender diverse people, and worked with trans and gender non-binary support groups. He says he would not have written the novel without such research.
Reviewed by Sylvia Cooling – Coordinator Programs and Events