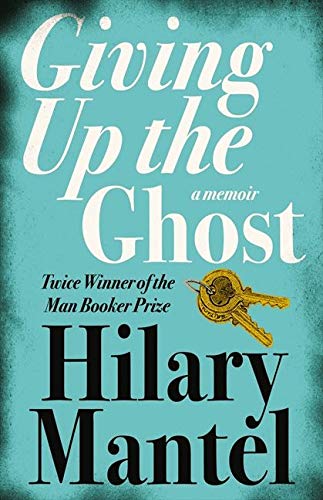 Giving up the Ghost by Hilary Mantel
This is a very personal memoir of interest not only to Mantel admirers. It was first published in 2003 when she had already written several novels but well before the recognition that came with Wolf Hall and her first Man Booker prize. It tells the story from early in her life; she was an impressionable child with a very active brain, observing everything, working things out, 'learning, always learning'. When she went to school, 'the Palace of Silly Questions', she was conscious from the first day of the need to resist but often gave a fair impression of a child who was slow and stupid.
In her childhood she was little Miss Neverwell but her condition is much worse when she is a poor married university student studying law. It is distressing to read the description of her many years of ill-health as a result of misdiagnoses and the suffering she endured until she herself researched her condition in a university library in Africa and the aftermath this led to.
Reviewed by Ruth Mogg, Casino Library Member.