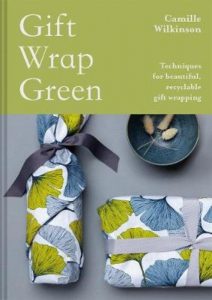 Gift wrap green : techniques for beautiful, recyclable gift wrapping by Camille Wilkinson
Do you need some inspiration for the wrapping of your Christmas gifts this year ?
This book will inspire you to try something new that will amaze your family and friends when they receive their gift.
It shows you how to do simple bows and get those neat corners as well as how to wrap those unusual shaped gifts.
It also shows you how to incorporate everyday items such as flowers and plants in your wrapping for a wow response.
The materials they recommend are sustainable, recyclable and reusable, which is also great.
Reviewed by Linda Clark – Casino Library Assistant