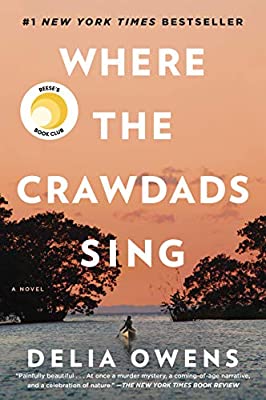 Where the Crawdads Sing by Delia Owens.
Where the Crawdads Sing by Delia Owens is a story which overflows with compassion for an abandoned child and the natural world that she learns to survive in and eventually thrives.
Kya Clark is 6 years old when her mother leaves, her older siblings shortly after and then eventually her father. She has no schooling and no way to support herself. Kya, known locally as the "Marsh Girl", finds ways to exist within the confines of the marsh and it's birds and animals. Kya's love of nature hones her natural curiosity and artistic ability to the point where she has knowledge far beyond anything already in existence.
As Kya grows her loneliness for human connection finds her making decisions that will later bring everything she has worked for to come crashing down. Accused of murder, Kya finds loves and support in unexpected places.
A beautifully written book that celebrates the resilience of the human spirit.
Reviewed by Laura Ramstadius – Library Assistant