I have discovered a great Australian author, Christian White. I recently read two of his books and thoroughly enjoyed both. The books are both thrillers and have twists that will keep you guessing. I would compare Christian White's writing to be similar to Harlan Coben as well as another Australian author Chris Hammer. I look forward to reading his next book.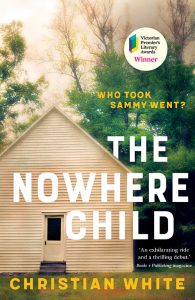 The Nowhere Child (2018)
On a break between teaching photography classes in Melbourne, Kim Leamy is approached by a stranger investigating the disappearance of a little girl from her Kentucky home twenty-eight years earlier. He believes Kim is that girl.
At first she brushes it off, but when Kim scratches the surface of her family history in Australia, questions arise that aren't easily answered. To find the truth, she must travel to Sammy's home of Manson, Kentucky, and into a dark past. As the mystery of Sammy's disappearance unravels and the town's secrets are revealed, this superb novel builds towards an electrifying climax.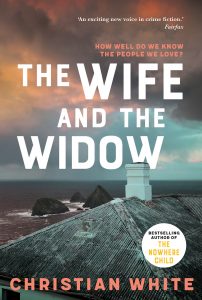 The Wife and the Widow (2019)
Set against the backdrop of an eerie island town in the dead of winter, The Wife and The Widow is an unsettling thriller told from two perspectives: Kate, a widow whose grief is compounded by what she learns about her dead husband's secret life; and Abby, an island local whose world is turned upside when she's forced to confront the evidence of her husband's guilt.
But nothing on this island is quite as it seems, and only when these women come together can they discover the whole story about the men in their lives. Brilliant and beguiling, The Wife and The Widow takes you to a cliff edge and asks the question: how well do we really know the people we love?
Gary Ellem – Regional Library Manager