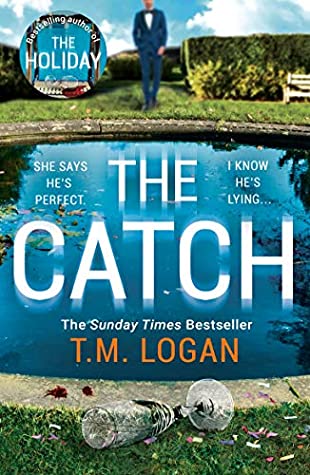 TM Logan is the author of:
Lies
29 seconds
The catch
The holiday
If you are a fan of thrillers written by authors such as Harlan Coben, Steven Cavanagh and Simon Kernick then I highly recommend TM Logan.
I have just finished reading "The Catch" and like the other titles it was a great read. A book which was hard to put down. TM Logan books are also good to listen to on "BorrowBox".
When Ed finally meets his daughter's boyfriend for the first time, he seems perfect. Smart, successful and handsome, Ryan is a real catch – and he's set to become part of the family.
There's just one problem. It isn't long before Ed senses something off about Ryan. Something hidden in the dark shadows behind his eyes. And it seems that he's the only one who can see it.
Terrified that his cherished only child is about to marry a man who is not what he seems, Ed sets out to uncover Ryan's secrets. But the more he digs and the more obsessed he becomes, the more he alienates his daughter and his wife, who are both convinced Ryan is The One. With the wedding date approaching fast, can Ed finally find the evidence to prove that Ryan's been lying to them all, before it's too late?
Gary Ellem – Regional Library Manager