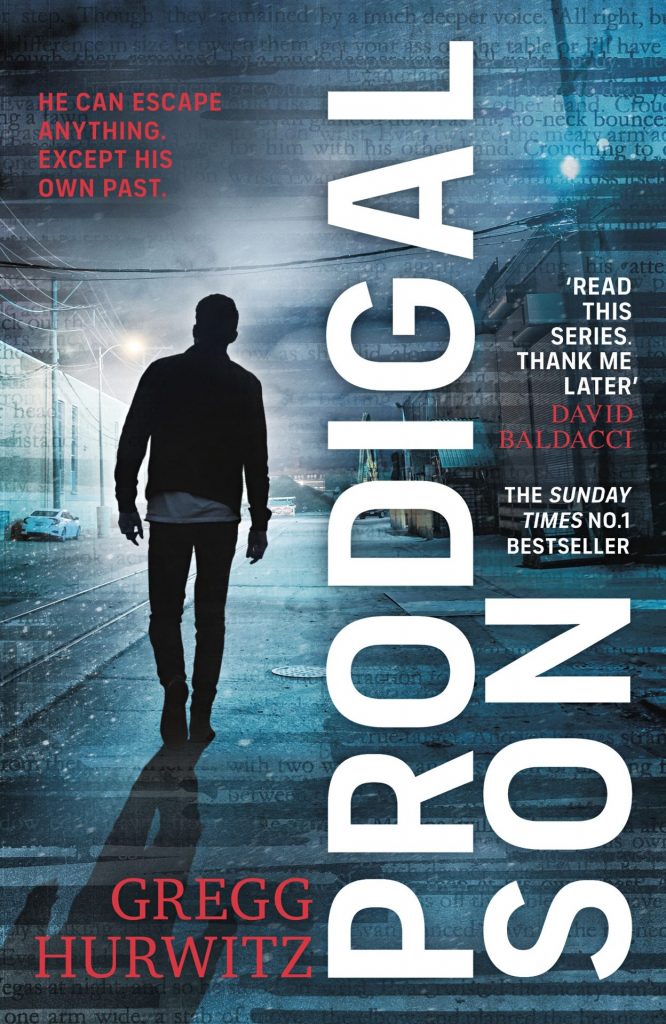 Prodigal Son by Gregg Hurwitz
This is book number 6 in the Orphan X series.
Do you need my help?'
It was always the first question he asked. They called him when they had nowhere else to turn.
As a boy he was taken from an orphanage, then raised and trained as off-the-books government trained assassin.  As part of a top-secret programme, he was sent out do the things his government denied any knowledge of.
Then he broke with the programme, using everything he'd learned to disappear. He wanted to help the desperate and deserving.
In this book, Evan Smoak gets an urgent request from someone he never expected – his mother. She needs his help protecting Andrew Duran, a man in the wrong place at the wrong time, with no safe place to hide. Running from a brutal assassination team, Duran's only hope lies with Evan.
This book may appeal to the "Jack Reacher" or "Jason Bourne" fans, though Evan Smoak is probably more high tech.
The Orphan X series is a Netflix series just waiting to be made!
Reviewed by Gary Ellem – Regional Library Manager