Dark Horse  by Greg Hurwitz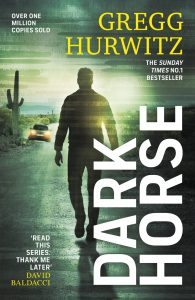 This is book 7 in the Orphan X series which is a series I have thoroughly enjoyed.
Evan Smoak was raised and trained as part of the Orphan Program, an off-the-books operation, where he is trained to have certain skills including being a highly skilled assassin. But he broke with the program and each of the Orphan X books has him operating as the Nowhere Man.
In Dark Horse, Evan takes on the Mexican drug cartels where he deals with drug lords and a teenage hostage.
This was another great thriller and as I have mentioned before the Orphan X is a Netflix series just waiting to be made.
4 stars