The Glass Room by Ann Cleeves.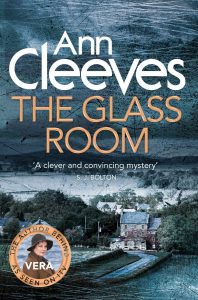 Another excellent mystery with Vera.  This time Vera has gone out on a limb personally by trying to help a neighbour's wife whose gone missing. All is fairly straightforward till a body is found by the neighbour whose wife was missing.  Now Vera knows she shouldn't have put herself and her career on the line by becoming personally involved, but we all know Vera makes her own rules when a killer is at large.
Can't stop listening, really enjoying the Scottish accented narration and hearing Vera's ever so sarcastic signature phrases.  Now  "pet" you know what I mean?!
Reviewed by Corinne Hughes, Kyogle Branch Librarian.