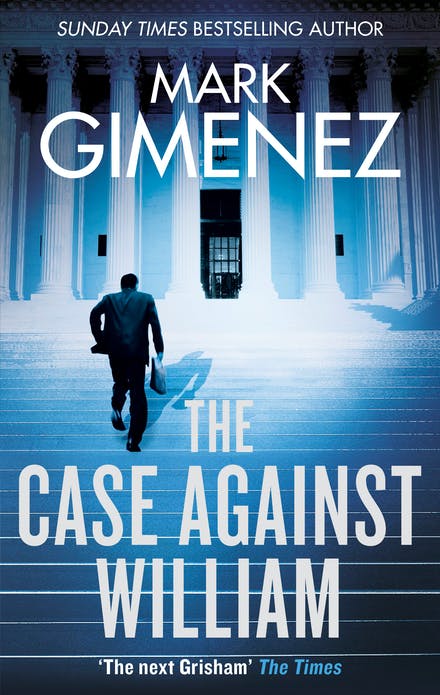 The Case Against William by Mark Gimenez
An excellent mystery and read. The mystery revolves about the infamous American NFL.  The money, special treatment, extravagance and adoration showered upon these so-called sporting heroes is as unbelievable as it is sickening, dark and ugly. All this is personified in the life of William Tucker.  William's sense of entitlement is lived out in his appalling behaviour and attitude which epitomises the worst we've suspected about US sports celebs through the contempt Williams oozes for his family, fans and particularly women.
William is at the pinnacle of the industry.  He has it all and more. He's driven, young, in peak condition, media savvy and now in deadly trouble. William's womanizing has caught-up with him when he's charged with the rape and murder of a young woman from a cold case.  All William's money and VIP connections have deserted him.  William now faces a guilty finding and looming death penalty unless something miraculous happens.  Enter William's caring but long neglected, recovering alcoholic father, Frank Tucker, once a super defence attorney now faceless, legal consultant and recluse. If William is going to survive Frank is going to have to recall all his confidence and skill to fight the case of his and William's life.
5 Stars.
Reviewed by Corinne Hughes, Kyogle Branch Librarian.