Your Own Kind of Girl by Clare Bowditch.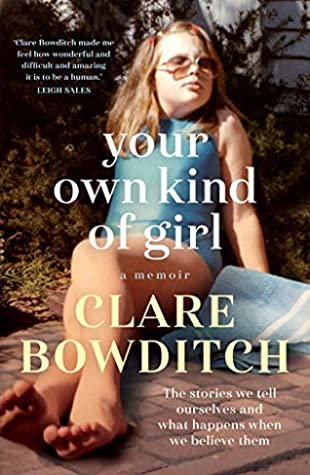 Clare Bowditch is an Australian musician, song writer, actor, educator, and former ABC broadcaster. In this brutally honest, but entertaining and inspiring biography, Clare lays bare her heart and soul to recount and to confront her struggles from a young age with anxiety, trauma, grief, body image issues, and later, a complete nervous breakdown at age 21.
This retelling encompasses Clare's struggles, resilience, survival, and her personal growth. For anyone who suffers, or has suffered from, anxiety/mental health problems/eating disorders, or knows someone who does, this is an insightful, courageous, and powerful read.
In Ms Bowditch's own words, "The stories we tell ourselves, and what happens when we believe them."
Clare Bowditch recovered from her breakdown largely with the help of the book "Self Help for Your Nerves" by the renowned Dr Claire Weekes. It showed Clare "the possibility of controlling the stories I tell myself and which ones I choose to believe."
From long believing that she was "too big, too loud, too much", Clare has come through her struggles to become a successful person in a number of fields, a wife and mother, and a happy woman – her own kind of girl.
Cheryl Thompson – Kyogle Library Assistant