Full disclosure! Lachlan Seipel, the author of "The Angels Under The Earth" is my great-nephew, so this review could possibly be slightly biased!
However, by anyone's standard, Lachlan is a remarkable young man.
Diagnosed with Osteosarcoma (a rare form of bone cancer) at just age 17, Lachlan had to defer his university studies, undergo major surgery, and endure almost 12 months of gruelling chemotherapy. Now in remission, and equipped with a titanium prosthetic rod in his upper right arm in place of his diseased bones, Lachlan has shown great courage, maturity, resilience and pragmatism throughout his ordeal.  As a diversion during this time, Lachlan turned to writing, his passion since early childhood. The result was the initial draft of "The Angels Under The Earth", a Young Adult sci-fi fantasy novel.
In 2019, working together, the wonderful Starlight Children's Foundation and publishing house Scholastic were instrumental in bringing to fruition Lachlan's long held dream of becoming a published author. This at age 20!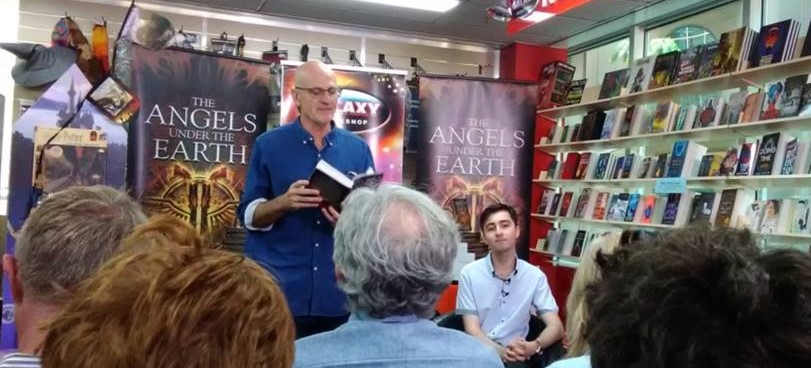 I could not have been prouder of, or happier for Lachlan, when in early December I joined other family, friends, and supporters when author and radio and television presenter James O'Loghlin was MC at the Galaxy Bookstore in Sydney to launch Lachlan's first (but I predict not last!) published work.
So, to the story itself. Essentially it centres around the journey undertaken through other worlds inhabited by demons by the guardian angels Rijo and Amare when a human child under their protection is kidnapped.
The angels depicted in this story are not the archetypal Christian Guardian Angels. They are not idealised, they are flawed beings. Likewise, not all demons depicted in this story are  the usual entirely evil beings.
"Everything has the potential to be good. Everything has the potential to be bad.  In most things you can find both."
In the worlds of "The Angels Under The Earth" the beings who have the most honourable intentions, and conversely, those whose actions are the most dishonourable, may not always be those whom you would expect.
A great story well told. I hope that the author has started on a sequel!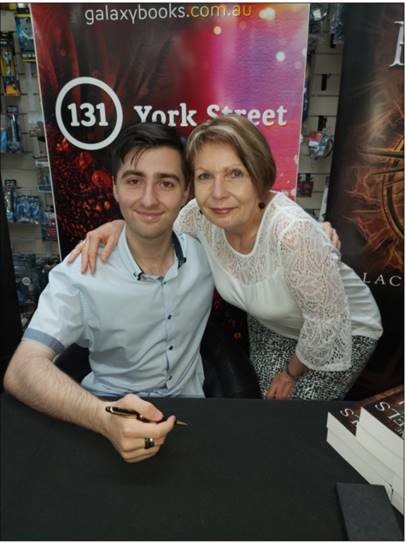 Cheryl Thompson – Kyogle Branch Library Assistant