Lost but Found : Rescue Dogs and Their Stories of Adoption by Peter Sharp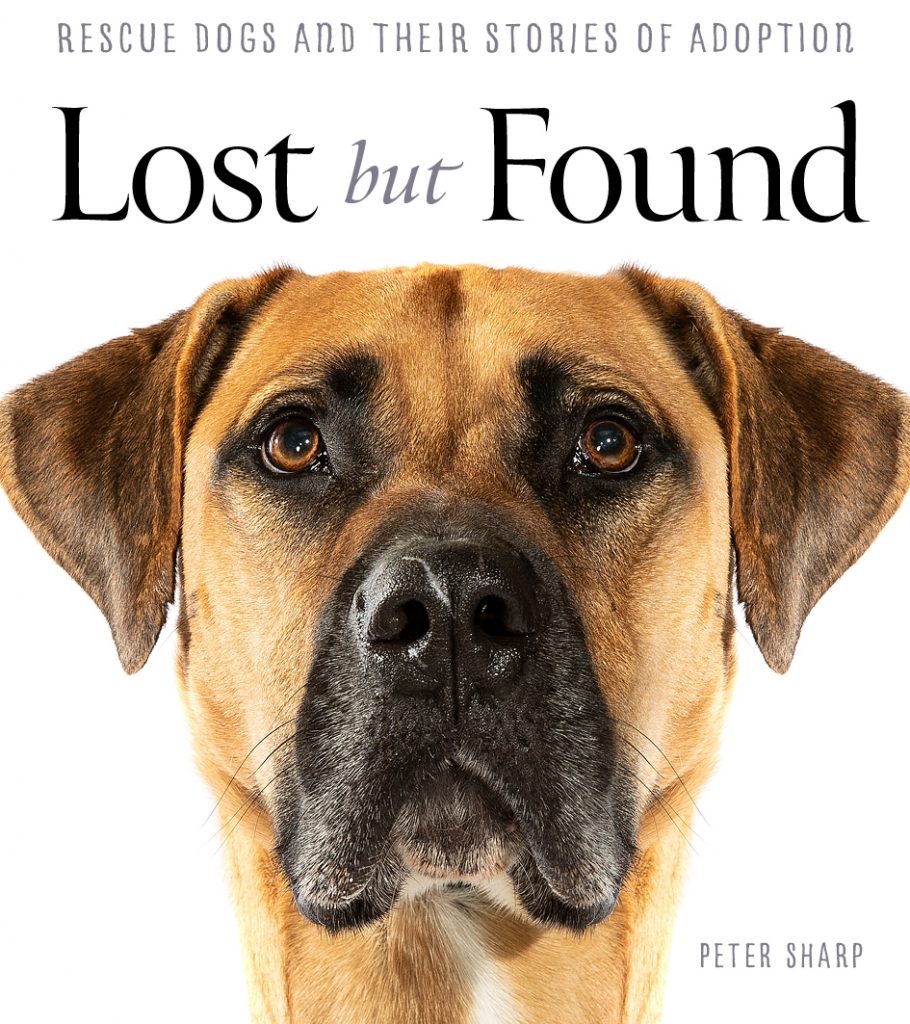 This delightful book was created by award winning photographer Peter Sharp in conjunction with the Sydney Dogs and Cats Home. Peter specializes in studio pet photography, and is a dedicated volunteer at the Home. His online photos are often responsible for people choosing an animal to adopt.
Established in 1946, Sydney Dogs and Cats Home is Sydney's only charity pound and community facility. A dedicated, hardworking team of staff and volunteers take in and care for 3,000 pets each year – and not just dogs and cats, they also care for chickens, rabbits, guinea pigs, birds and the like.
The Home is committed to finding that "one in a million" owner for rescued animals in their care, as well as that "one in a million" pet for people looking to adopt a pet.
Along with Peter's beautiful photos, the book outlines how the 40 dogs featured came to be lost, how and why they came to be in the shelter, the wonderful, often life-saving care and love they received during their stay, how they found their new "furever" home, and what life is like now for both dog and new owner.
As is to be expected when rescue animals are involved, some of the lost stories are very sad, but all stories are ultimately heart-warming,  when a dog can be given a second chance at life, and find a caring, loving forever home.
In all cases, the new owner finds that the dog gives them so much love, and brings so much happiness to them, that they feel that their lives have changed forever for the better, and that they too have been rescued.
A beautiful book for animal lovers.
"Don't shop, adopt!"
5 stars.
Reviewed by Cheryl Thompson – Library Assistant.