It Wasn't Meant to Be Like This – written by Lisa Wilkinson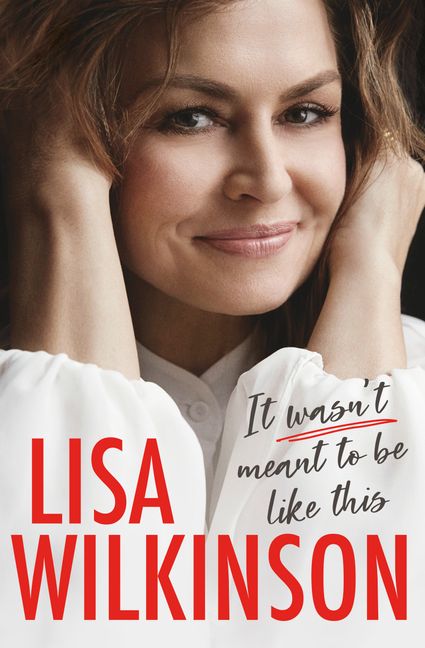 Lisa Wilkinson is one of Australia's most well-known and respected journalists and media identities. Currently co-host of Channel 10's news program The Project, Lisa has led an interesting life and has enjoyed a successful and enduring career in a field that she is incredibly passionate about.
Growing up in the outer Sydney suburb of Campbelltown, Lisa was especially close to her beloved father Ray. She enjoyed a happy childhood until she became the subject of on-going bullying by a group of her high school peers. This experience, and the effects that it had on her at the time, later led to her determination that she would never again be limited in what she knew she was capable of achieving.
Being of a similar age to Wilkinson, and likewise growing up in Sydney, I particularly enjoyed her recollections of the cultural influences of the time, such as going to pop group Sherbet's concerts, and eagerly awaiting the next issue of Dolly magazine – which was the go-to bible for teen girls of that era!
Lisa was ecstatic when she successfully applied for the Girl Friday position at her beloved Dolly magazine. At just 21 she then became the editor of Dolly – the youngest person ever appointed as an editor of an Australian women's magazine. Within four years she had almost tripled the magazine's circulation. From there she was offered the role of editor at Cleo magazine by Kerry Packer himself. Over the next ten years, Cleo became the number one best-selling women's magazine per capita in the world. Quite an achievement for a girl from Campbelltown!
Along with her magazine editorial successes, Lisa chronicles her career in television which began with appearances on the panel show Beauty and the Beast, hosting Weekend Sunrise, then as co-host of the Today Show for eleven years, before moving to a new network (amidst much controversy over the gender pay discrepancy in the media), and becoming co-host of The Project.
Lisa has interviewed many interesting and prominent people in her career and has become a campaigner for women's rights and equality. This was most evident when she exclusively interviewed Brittany Higgins regarding the rape that Higgins alleges took place at Parliament House. For this interview, Lisa was a finalist in the 2021 Walkley Awards for journalism.
The book also tells of her long and enduring marriage to Peter Fitzsimmons, also a journalist and an author, with whom she has three adult children. It is obvious that family is very important to them both, with entertaining stories of the traditional annual Christmas gathering of the huge Fitzsimmons clan.
I found this biography an easy and an interesting read, gaining an insight into both the highs and lows of Lisa's journey through life, and through print and television media, thus far. Her innate warmth, dedication, passion and drive all shine through. The book has been short listed for the 2022 Australian Book Industry Awards.
Reviewed by Cheryl
Kyogle Branch Library Assistant.