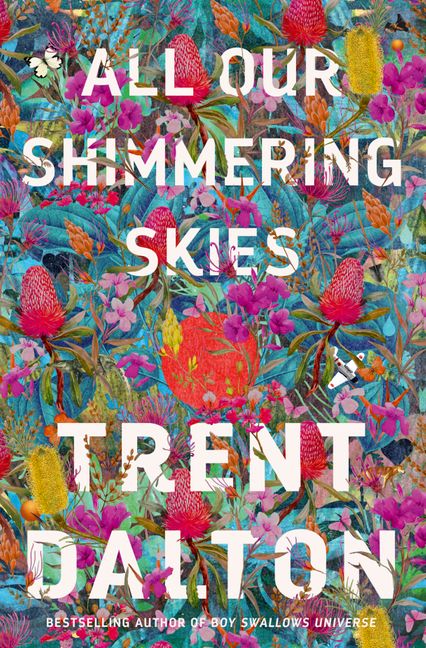 All Our Shimmering Skies by Trent Dalton
All Our Shimmering Skies is the much anticipated follow up to Trent Dalton's bestselling, award winning debut novel Boy Swallows Universe.
Set against a wild, harsh, historic portrayal of Darwin and the beautiful landscape of Northern Australia, this story centres around the young Molly Hook, a gravedigger's daughter and her quest to find Longcoat Bob the Aboriginal elder who she believes is responsible for placing a curse on her family.
Molly is accompanied on her arduous journey to find Longcoat Bob through the rugged but always stunning bushland by Greta, an actress, and later joined by Yukio, a fallen Japanese fighter pilot.
Beautifully written, Dalton vividly brings to life both the landscapes of Northern Australia, and the array of characters that feature in the story – some characters good-hearted and others chillingly evil.
A recurring theme throughout the story is Molly's continual habit of looking to the skies for guidance, and her belief that gifts fall from the sky. Dalton has written a spell-binding novel that encompasses tragedy, grief, hope, friendship, adventure, danger, magic, love, good, and evil.
Another wonderful story from this talented journalist.
Reviewed by Cheryl Thompson – Kyogle Library Assistant.