Paradise, WV – written by Rob Rufus, read by Coleen Marlo
Reserve this audiobook book here.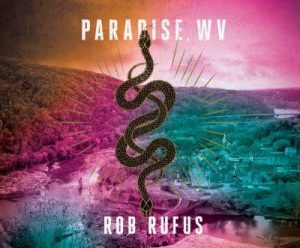 Paradise, West Virginia is a small U.S country town decimated by the effects of the opioid crisis sweeping the Western World. Teen siblings, Jane and Henry, like so many kids have had their family torn apart but they're in an even worse predicament than most their Dad is Hollis Lusher, a convicted serial killer known locally as the 'Blind Spot Slasher'.  Jane and Henry are shockingly bullied by peers and town folk.  Jane and Henry seem rough but are mostly just toughened by circumstance.  They're good kids at heart, who have a strong sense of family and rock solid belief in their father's innocence.  Everyone from Paradise is certain of Hollis Lusher's guilt until the killings begin again.  With help of new friend Otis, Jane and Henry see the killings as a chance to save their family and give themselves a better chance in life by proving Hollis' innocence.  New, young, formally disgraced Police Chief Elena Garcia also sees the killings as an opportunity.  Chief Elena's determined to retrieve her reputation and prove herself  by solving the killings.   But none of them are prepared for the dark secrets, unexpected connections and strange rites of Appalachian cults that their investigations reveal as they draw closer to solving the killings.
Eye-opening but strangely compelling. 4.5 stars