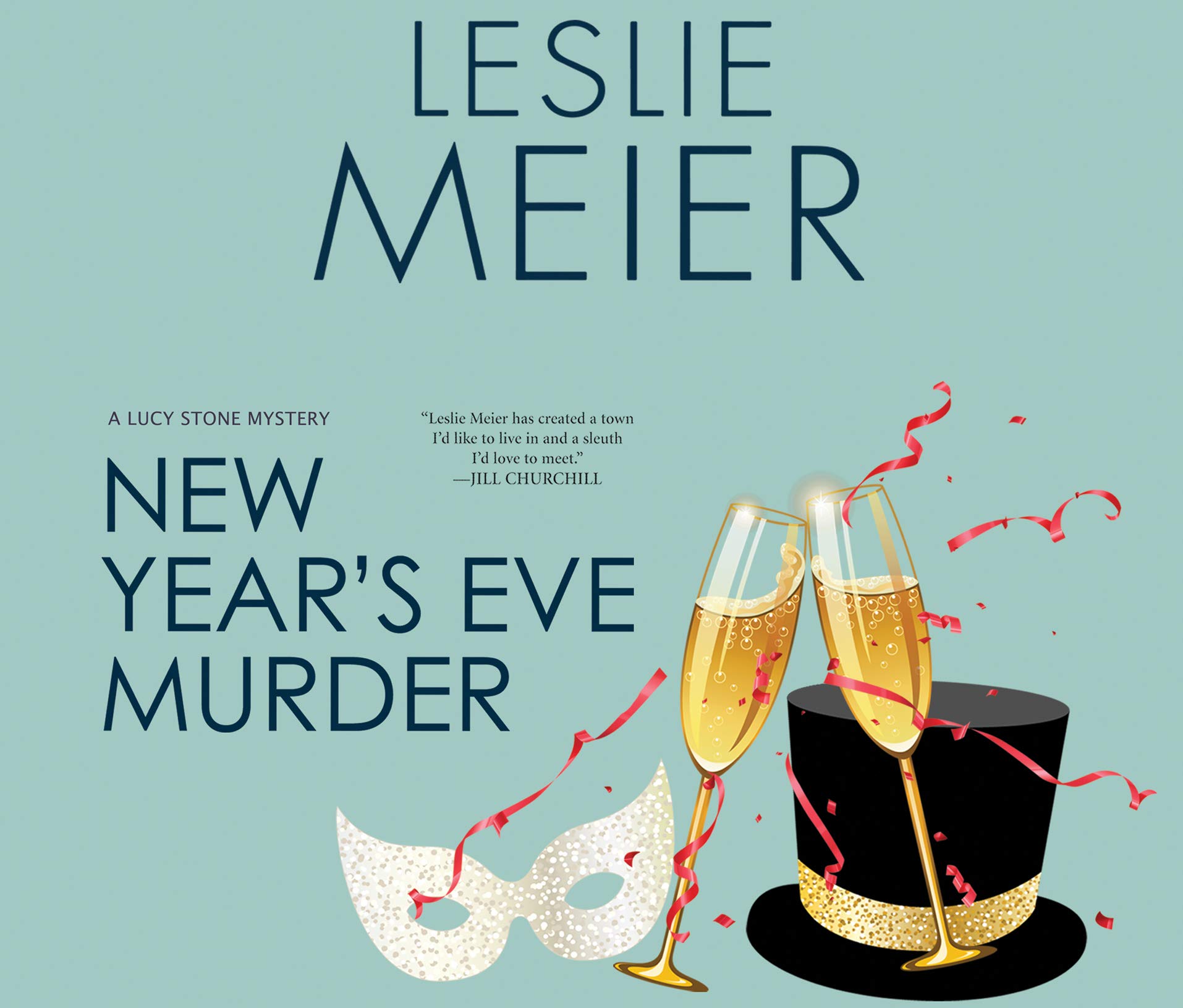 New Year's Eve Murder by Leslie Meier
Reserve a copy of New Year's Eve Murder here.
Another light murder mystery in the Lucy Stone series by Leslie Meier.  We find Lucy feeling the post Xmas/New Year blues deflated, exhausted and financially over-spent. Lucy's children are all growing up with Elizabeth – Lucy's oldest and most self-image absorbed daughter – now going off to her second year at College.  College is proving a big financial strain for Lucy's family and Lucy just doesn't know how they will cope when they're informed Elizabeth's College bursary has been decreased by $10,000.  All seems lost until Elizabeth wins a magazine beauty giveaway for an all expenses paid Mother-Daughter New Year make-over in New York city with the possibility of winning a $10,000 contract if they are selected to be the New Year faces of the magazine, but they have a lot of competition from several other Mother-Daughter duos who also won giveaway make-overs.  As Lucy and Elizabeth are introduced to all the beautiful people who inhabit the high fashion World of Jolie magazine they soon experience the ruthless competitiveness, petty jealousies, vicious gossip, unpleasant secrets and ugly truths behind this supposedly glamourous industry as Magazine Editor, Nadine, is found murdered by Anthrax poisoning.  Suddenly Lucy and Elizabeth realize their week of glamour, pampering and possibly winning a much needed $10,000 is a week not just about navigating the competition successful but survival as Elizabeth falls gravely ill by touching something laced with Anthrax.  Lucy now has to put all her investigative journalist skills and sleuthing to task to discover who is Nadine's killer and learn the source of Elizabeth's Anthrax poisoning before it's too late.
3.5 out of 5 stars. A light intriguing read anyone could enjoy.
Reviewed by Corinne Hughes – Kyogle Branch Librarian