Killing time – written by Stephen Leather, read by Paul Thornley
Reserve this audiobook book here.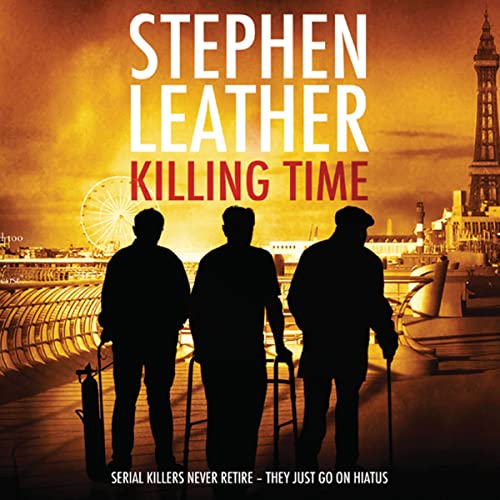 Billy and Charlie are elderly gents living out their final days in a less than great aged care home in Blackpool.  The care is not very caring and the staff are mostly overworked, underpaid and disinterested.  The residents are frequently left unattended, in need of bathroom assistance, doped up or not medicated and fed awful food. But one staff member is cruel, neglectful and taunts the most vulnerable.  Residents Charlie and Billy are still quite mentally capable just suffering health issues that mean they can no longer live independently as they don't have the support of a family.  As Billy and Charlie play cards they look on at their fellow residents cruel treatment with concern, getting more and more angry about the situation.  Then Archie is wheeled in and everything changes.
It turns out the reason why Archie, Charlie and Billy are all alone in the World is because they're former serial killers.  Archie reminds Charlie and Billy that once a serial killer always a serial killer because serial killers don't retire that just go on hiatus till next time.  It's now next time as they team up & start again!  A bit slow paced  in the beginning but quite good.
⭐ 3.5/5